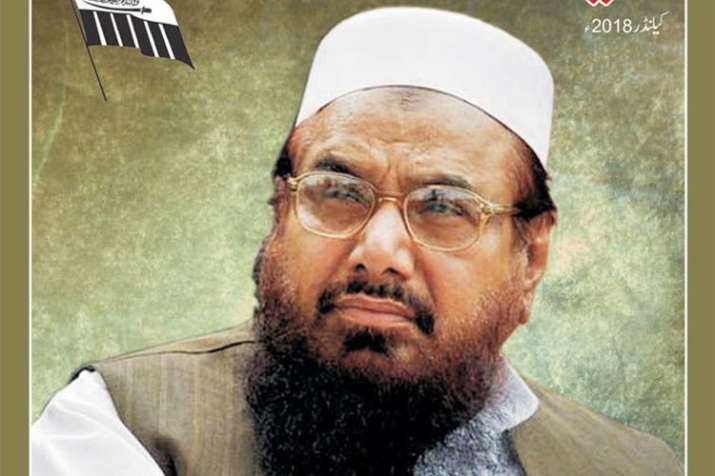 A Pakistani newspaper's New Year calender has featured Jamaat-ud-Dawa chief and 26/11 Mumbai terror attacks mastermind Hafiz Saeed on it. 
A Pakistan-based journalist Omar R Quraishi tweeted a photo of the annual calender issued by the Urdu newspaper 'Khabrain'. 
​
Pakistani Urdu newspaper 'Khabrain' issues its annual 2018 calendar with JUD chief Hafiz Saeed on it pic.twitter.com/6LiyHnOxA8

— omar r quraishi (@omar_quraishi) January 8, 2018
Recently the Pakistan interior ministry blacklisted Hafiz Saeed's JuD, along with 71 other organisations, including Lashkar-e-Taiba. It has also directed that those found funding these banned outfits will face stringent legal action, with imprisonment up to 10 years.   
In January last year, the Pakistan government had launched a crackdown against JuD, placing Saeed under house arrest. 
However, Lashkar-e-Taiba chief Saeed, was released in November 2017 after the Lahore high court refused to extend the period of his confinement.
Following his release, terrorist Saeed announced entry into politics and said that he will be contesting the 2018 general elections in Pakistan.