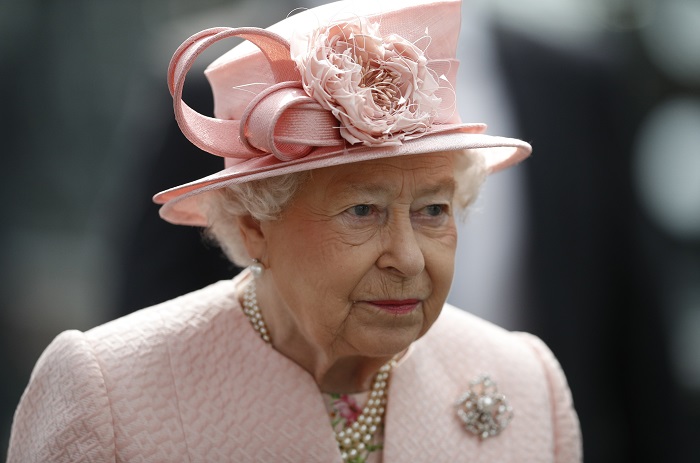 Britain's Queen Elizabeth II is set to receive a 78 per cent raise from the government that will boost her tax-free paycheck from $54.6 million (approx. Rs 352 crore) to $97 million (approx. Rs 626 crore).
Payouts from the state are expected to remain at elevated levels for 10 years as Buckingham Palace undergoes an extensive facelift.
Buckingham Palace staff have to replace wiring and pipes that are over 60 years old. Visitor access will be improved but the overall design and exterior of the 775-room palace will remain the same. 
The Crown Estate, an independent trust which runs the U.K. monarchy's estate, including Buckingham Palace and property in London's West End, revealed that it made £328.8 million ($418.6 million) in profit in the year ending in March 2017.
A portion of the profit is eventually given back to the Queen and her family each year in the sovereign grant. The Queen uses this money as her expense account, covering the costs of travel, security, staff and the upkeep of the royal palaces.
Other than this profit, the Queen also earns income from the Duchy of Lancaster, a private estate of commercial, agricultural and residential properties that dates back to 1265. She earned $19 million (approx. Rs 123 crore) from this estate and renting out palace space last year.