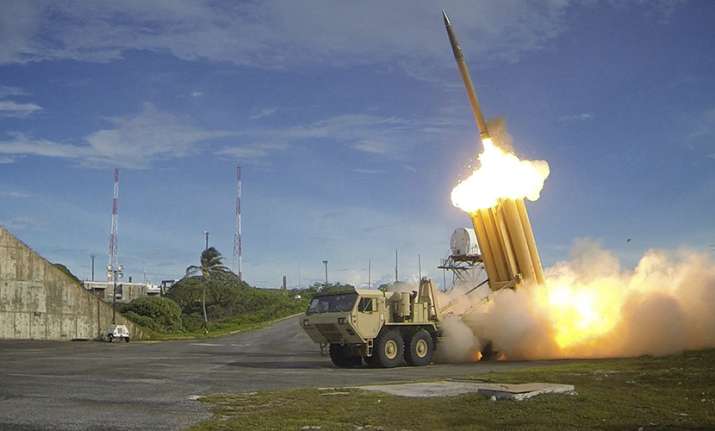 Amid escalating tensions with North Korea, the United States is reportedly mulling over  conducting a long-planned flight test of the Terminal High Altitude Area Defence (THAAD) missile system in next few days.
According to a CNN report, the exact date of the planned test is not being disclosed until it has taken place.
The THAAD is based at the Pacific Spaceport Complex Alaska in Kodiak, Alaska.
According to the official, the test is not related to North Korea's recent intercontinental ballistic missile launch.
The Thaad is designed to shoot down short, medium and intermediate ballistic missiles with shorter ranges than the inter-continental ballistic missile that North Korea launched on Tuesday.
The test will involve the Thaad seeking to detect, track and engage a target with an interceptor missile, CNN quoted the official as saying.
Each Thaad system has five major components: interceptors, launchers, a radar, a fire control unit and support equipment, according to Lockheed Martin, the security and aerospace company that serves as the prime contractor for the equipment.
The radar first detects an incoming missile, those manning the system identify the threat then a launcher mounted to a truck fires a projectile, which Lockheed Martin calls an "interceptor", at the ballistic missile in the hopes of destroying it using kinetic energy.
(With IANS inputs)