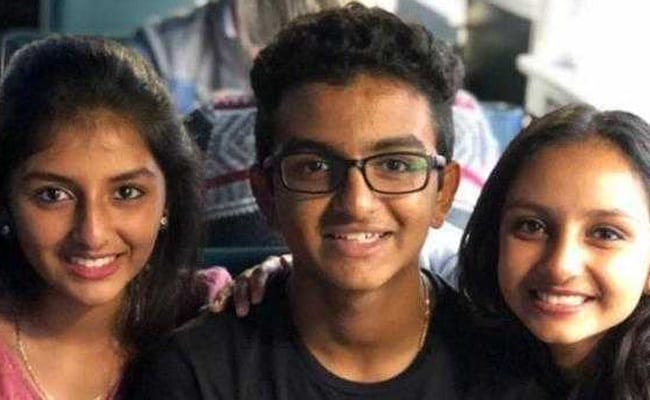 Three teenager siblings from a Telangana family were among four killed in a house fire in the United State's Tennessee on Sunday. The three, who were missionary students, were guests for the holidays with the Coudriet family in Tennessee when the fire broke out around 11 pm.
A woman Kari Coudriet of Collierville, and Sharron, 17, Joy, 15, and Aaron, 14 — teen siblings of the Naik family from India — all died in the fire, said a statement released by the Coudriet's Collierville Bible Church.
"A fire started around 11 o'clock pm at the Coudriet home. The Coudriet family was hosting, housing, and celebrating Christmas with three teenagers attending an Academy here in the States. The Naik family are missionaries in India that our church supports," the statement said.
"Friends and family, please pray for Pastor Naik and his wife. They sent their three precious children to America from India to keep them safe, and during the break, a fire took their lives."
The missionary town also said the children "have been a blessing to the French Camp community and are loved by our whole town. I cannot fathom the grief of their parents as I know how much our town is grieving."
Only two persons, Kari's husband Daniel Coudriet and their youngest son Cole were able to run out of the house and survived, according to a statement by the Coudriets' church, the Collierville Bible Church.
The Church statement said that the family of Indian teenagers was on its way to the US from India. The parents were identified as Srinivas Naik and Sujatha of Gurraputhanda of Neredugommu block in Nalgonda district of Telangana.
Srinivas had worked as a pastor in the US and returned to Nalgonda last year. The children, however, stayed back in the US for studies at French Camp Academy in Mississippi. The children were at the Coudriet residence to celebrate Christmas.