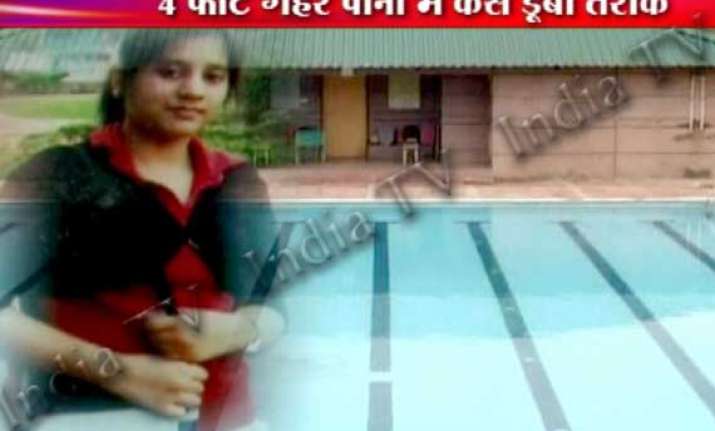 Mumbai, Jun 7: A 16-year-old schoolgirl from Thane drowned in the swimming pool of a Lonavla-based private school on Sunday evening. 
The Lonavla rural police are investigating whether negligence led to the death of Shivani Sen, known to be a swimming champion.  
According to the police, Shivani, a Class 10 student, entered the swimming pool of the Cathedral Vidya School, at Shilatne on the outskirts of Lonvala, at around 6.30pm on Sunday.  
"Shivani's coach was also near the pool," said inspector S Jadhav of Lonvala rural police.
Jadhav added that after a few minutes Shivani decided to go under water for a swim.  
"The coach did not worry at first because he knew she was a good swimmer," he said.  
"It was only after a minute or two that he realised something was wrong, as she never took so long under water. He dived into the pool and found Shivani motionless at the shallow end, which had barely four feet water," he said.