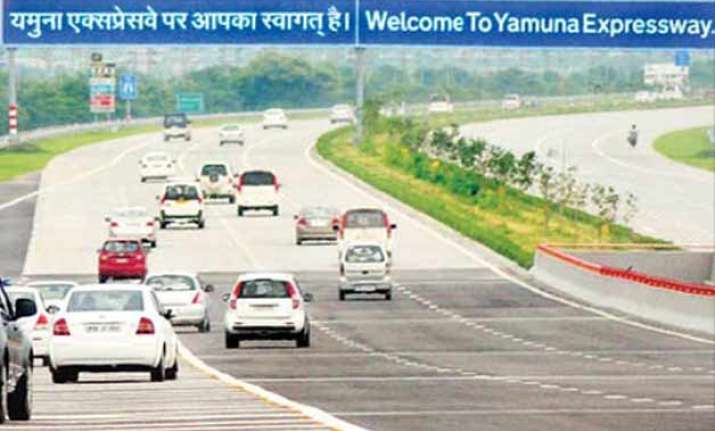 New Delhi: Yamuna Expressway that connects the national capital to Agra is soon to be turned into a manufacturing hub of electronic products. Its proximity to Delhi, good infrastructure and connectivity can turn it into a good choice for Modi government's Make in India initiative.
According to a report published in Times of India, at least 12 major Japanese, Korean and Chinese companies have shown interest in setting up production units along the expressway. They have already sent delegations to explore the favorable sites for their plants.
CEO of Yamuna Expressway Industrial Development Authority PC Gupta said that the deal with some of these companies is already in final stages and a couple of them could be close as soon as this week. He refused to disclose the name of the companies and said once the deal is final the names would be revealed.
On the question of the sorts of products, the companies are involved in, Mr. Gupta said the companies are into mobile phones, LED lights, televisions, solar pumps and auto parts. He said one of the companies already has a huge plant in Neemrana, Rajasthan and wants to establish a similar-sized plant here.
Gupta credited affordable land prices and connectivity with Delhi and other cities for companies' interest in the area. He said five-star residential properties can house the company top brass.
A senior executive of a leading mobile manufacturing firm has confirmed that they have zeroed in on YEIDA for their plant. He said the area offers world-class infrastructure like F-1 track, swimming pools, golf clubs, etc, and also good connectivity but only thing lacking is an international airport.
Multinational companies have expressed their interest not only for manufacturing plants but also for other projects like recreational facilities. Gupta said Disney has shortlisted two sites, Aligarh and YEIDA, to establish an amusement park on the lines of Disney World.
The interest of manufacturing firms have also energized other industries in the area, especially real state firms which are very hopeful to grab the opportunity.