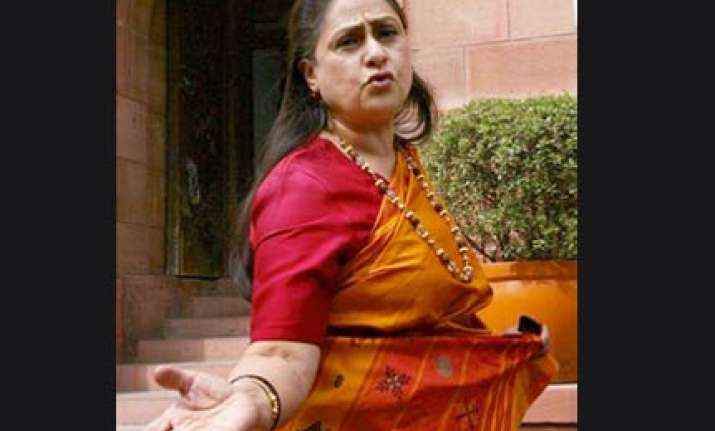 Jaya Bachchan on Friday  said there was no need for her husband Amitabh Bachchan to apologise for attending the inauguration of the Bandra-Worli sea-link which has triggered a controversy in Maharashtra politics. "Why should he apologise?", Bachchan asked during an interaction at the Indian Women's Press Corps in New Delhi.
On the controversy over the function, she said, "it is a democracy, everybody has a right to speak. There is no insult".  On Bachchan having shared the dais with Gujarat Chief Minister Narendra Modi, the Samajwadi Party MP said, in the present scenario in the country now, "each leader is holding a state". 
"We are one country," Jaya added.  She further said that Amitabh Bachchan is capable of defending himself and holding his own ground.  "He was here today, you could have asked him. I feel like laughing. 
Our family is used to it. We have learnt from experience," she said.  Bachchan was at the centre of a controversy over his presence at a government function in Mumbai prompting Maharashtra Chief Minister Ashok Chavan to remark that he would not have attended it if he had known that the megastar, a brand ambassador for Gujarat, was there.
Bachchan, who attended the function on Wednesday to mark the inauguration of the second phase of the Bandra-Worli sea link at the invitation of the PWD ministry headed by Congress coalition partner NCP, said the controversy has been "manufactured". PTI