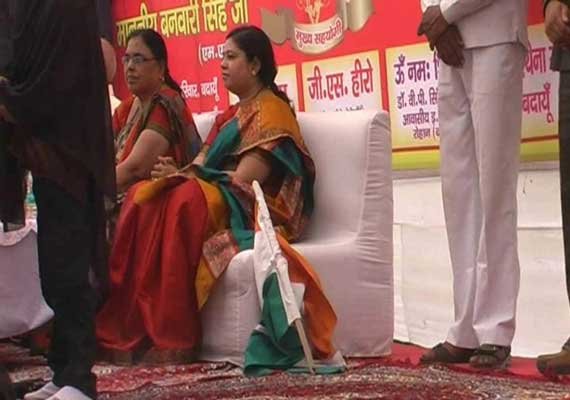 Badaun (UP): The national tricolour was insulted at a cultural event organised here on Wednesday in the presence of UP Culture Minister Ms Aruna Kori.
The event was organised by Smriti Vandan, a local organisation. The tricolour lay on the ground near the UP minister and neither the minister nor the organisers noticed this faux pas.
When mediapersons focused on this insult to national tricolour, the flag was quickly taken away, but it was again kept on the floor.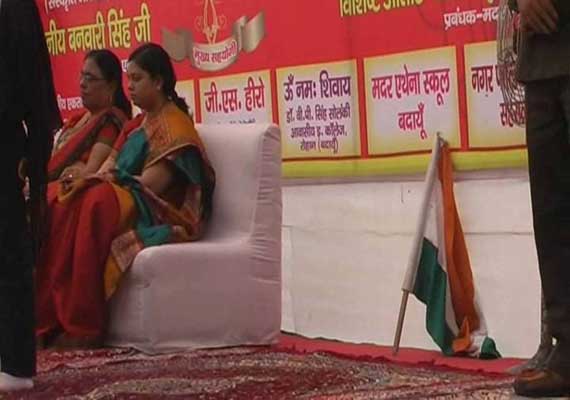 The national tricolour is a symbol of  pride for the nation and it holds great importance to any citizen of the country.
But the pride of India, Indian National Flag was shown disrespect at the cultural event in Badaun.
Offences such as "disfiguring, burning, destroying, defiling, trampling, or bringing into contempt the national flag by words, either spoken or written, can invite up to three years jail term, fine or both," the Ministry of Home Affairs had said in its advisory.