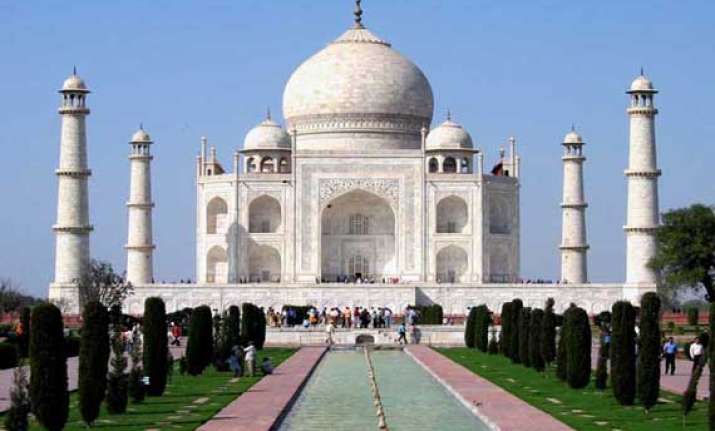 Agra: The soaring day temperature in Agra is taking a toll on visitors to the Taj Mahal and Fatehpur Sikri. Very few tourists are now visiting the historic monuments.
"Due to summer vacations, you only see youngsters and domestic tourists these days, but even their number has come down due to the heat," said Abhinav Jain, a handicrafts emporium owner at the Taj Mahal's eastern gate.
With day temperature going up to almost 45 degrees celsius in Agra, heat-harassed tourists are avoiding day visits, said tourist guide Ved Gautam.
The Archaeological Survey of India has spread out a carpet, literally, for tourists at the Taj Mahal and has made arrangements for carpets, shoe covers and water bottles. The officials said cold water plants were running to capacity.
Still, many tourists have fallen ill due to the intense heat in the last few days.