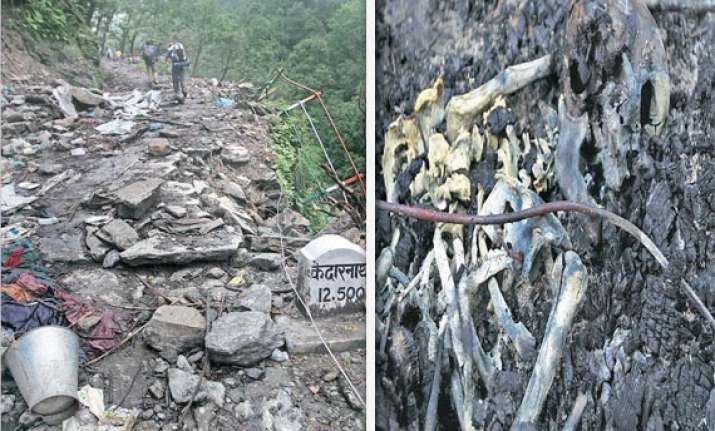 New Delhi, Jul 15: Exactly a month after the devastating flash floods ravaged Garhwal hills in Uttarakhand, the officials on Monday said that list of the missing persons has been sent to the chief secretaries of various states, according to a media report.  
The missing will be declared dead only after the list is 'reconciled' by the concerned states.
This position is in stark contrast to chief minister Vijay Bahuguna's recent statement that the government will declare all missing people dead on July 15.
The change in position is due to the mounting pressure on the government from the relatives of those missing.
At least 5000-6000 people, have gone missing after recent flashfloods in the State.
Earlier, official sources said the Uttarakhand government, where flashfloods caused by incessant rains and cloudburst have played havoc with the lives and property, may officially announce death of between 5000 and 6000 people, who are still missing.
They said most deaths and missing are from Kedarnath-Rambara-Gaurikund axis, the site of one of Hindus holiest pilgrimages.  
The hamlet of Rambara was washed away completely by the sludge and debris that the swollen Mandakini River brought down from Kedarnath on June 16-17. The 14-kilometre-long stretch still remains strewn with decomposing bodies.
Officials said more than 6000 people have still not been traced after the Uttarakhand flash floods and cloudbursts.  
The exact number of people missing is not clear yet.
Many families are still refusing to give up hope and are still camped in Uttarakhad to know any news about their missing relatives.