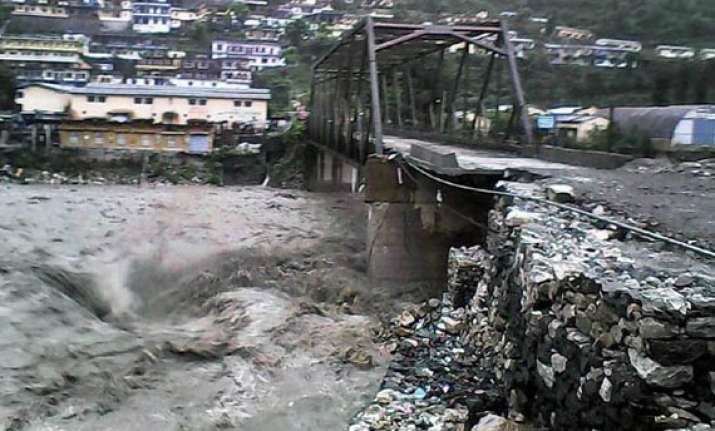 Dehradun, Jun 24 : Indian Air Force choppers airlifted 52 members of a team of tourists, mostly Spanish nationals, who were stranded in Badrinath since  a week, due to heavy rains and flood.
Raju Markolia, a tourist guide accompanying the tourists said: "Today the Indian Air Force arrived in Badrinath. They  picked us up from Badrinath to Gouchar, and from there to Dehradun. We are very lucky. All 52 of us are safe. they are all from Spain".
In Delhi, Air Marshal A Sabharwal said, bad weather was hampering rescue efforts. "The weather is not conducive for flying C-130 Hercules aircraft to Dharasu."
Nearly 56 helicopters of IAF and Army have undertaken sorties and around 6,200 personnel are working day and night to evacuate stranded people and distribute relief material.