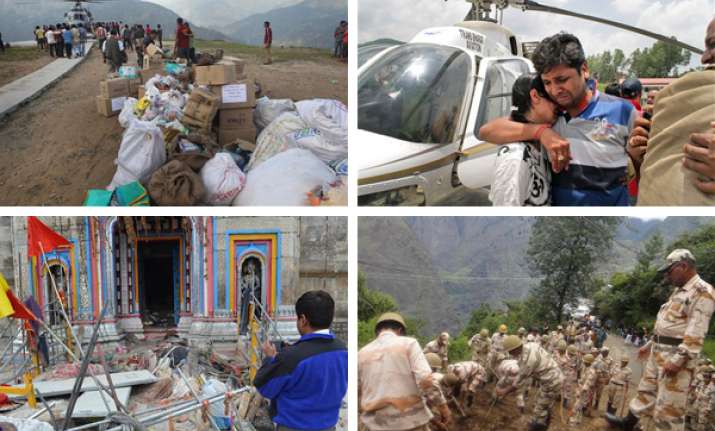 New Delhi, June 21 :  More than 34,000 people have been evacuated from the flood-hit areas of Uttarakhand so far, Home Minister Sushilkumar Shinde said Friday, adding that about 50,000 still remain stranded.
The home minister, speaking to reporters after a meeting with members of the National Disaster Management Authority (NDMA), said: "We have evacuated more than 34,000 people. Some 49,000-50,000 people are still stranded."
"The figure of the death toll so far is 207, but more people could be buried in the debris," Shinde said.