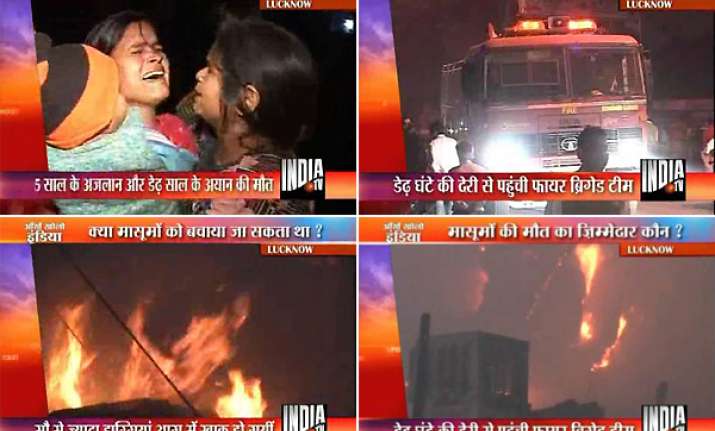 Lucknow, Nov 29: Two kids, Ajlan, 5, and Ayan, 2, died in a devastating fire that gutted more than 100 slum tenements  in Lucknow's Aliganj area on Monday evening.

Local residents said, the fire brigade took nearly one and a half hour in reaching the spot.

A hut first caught fire and very soon it spread to others huts in the vicinity in Aliganj's Galla Mandi.

Firemen took two hours to douse the flames. Local residents staged protests against the delay on part of the fire brigade.

The cause of fire is being ascertained.