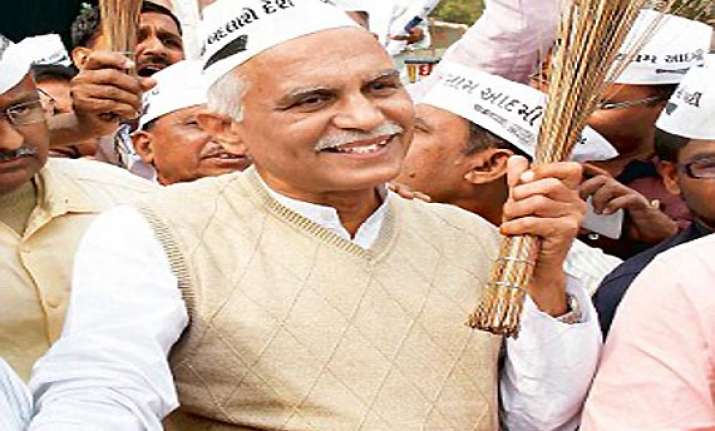 Ahmedabad: Aam Admi Party on Friday  announced a list of eight candidates in Gujarat for the upcoming Lok Sabha polls, including two former BJP members.
Though the party has not opened its card on the prestigious Vadodara seat, where BJP's prime ministerial candidate Narendra Modi and Congress' senior leader Madhusudan Mistry are contesting.
AAP has given ticket to former BJP MLA Kanu Kalsaria from Bhavnagar constituency, who had rebelled against against BJP government's move to grant agricultural land for Nirma cement plant in Mahuva village of Bhavnagar district.
BJP rebel Kalsaria who fought the 2012 assembly election under Sadbhavna Manch banner from Gariyadhar constituency of Bhavnagar district was defeated by Keshu Nakrani of BJP.
Talking with PTI, Kalsaria said, "Then people must have felt the Sadbhavna Manch is not a fit political outfit and just a small party, but now under the banner of AAP they will put a trust on us."
"People, now, want to see the third alternative and they know AAP is the best option," Kalsaria said adding that AAP's fighting election will not let the BJP to get the desirous results.
Both the parties have given ticket to the candidates belong to Koli community, people from other castes are dejected with this, Kalsaria said.
Apart from the corruption issue, people also want to get rid from the caste-based politics,and they (BJP and Congress) will face people's anger, he said.