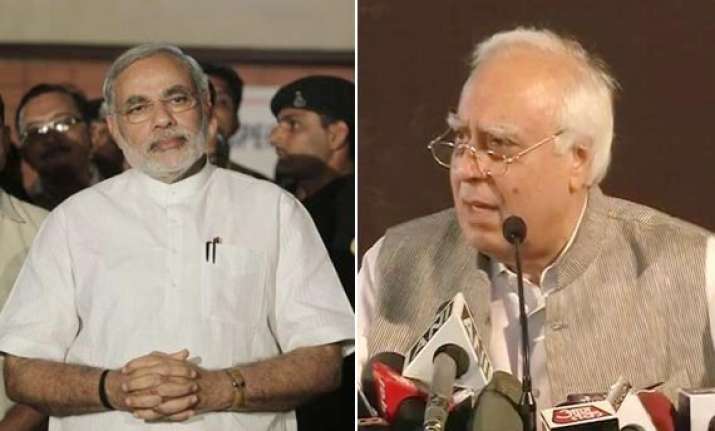 New Delhi: A day after law minister Kapil Sibal claimed Narendra Modi's involvment in Tulsi Prajapati fake encounter case, CBI rejected the Law Minister's claims saying he was only making "political statements".
A senior CBI officer said thorough investigations didn't yield any prosecutable evidence against the Gujarat CM.
The officer said they had questioned all those related to the case, examined call details and circumstances before filing the chargesheet in 2012.
CBI refused to give an official reaction to Sibal's allegations and call details shared by him with the media. An officer said they had already charged close Modi aide Amit Shah and Gujarat police officers in the case.
Amit Shah has meanwhile filed an application for being discharged from the Sohrabbudin fake encounter case.
CBI is replying to both matters in court. Unless a court takes cognizance of the said material in the Prajapati case and makes an observation, CBI would prefer not to comment.
CBI had charged Modi's close confidante, Amit Shah in both the Sohrabuddin and Prajapati fake encounter cases.
In a press conference on Monday, Sibal said Modi is a "potential accused" in the Tulsiram Prajapati murder case and should be interrogated by CBI.
Sibal also demanded the arrest and interrogation of one Parag Shah, who was earlier working in the Gujarat CM's office, claiming he had conversations with a police officer who allegedly executed the murder of Prajapati.