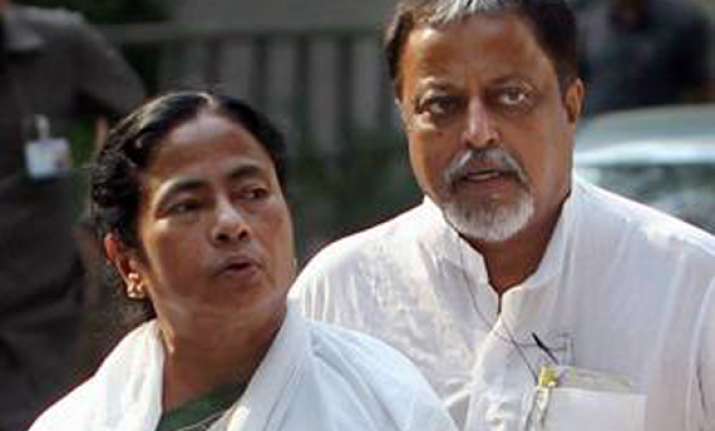 New Delhi, Dec 28: On the eve of consideration of Lokpal Bill by the Rajya Sabha, Trinamool Congress today mounted difficulties on the government by giving notice for amendment to the crucial legislation in which it wants references to formation of Lokayuktas to be dropped.

Trinamool, which has six members in the Rajya Sabha, decided to push for the amendment after it got no convincing assurance on its demand during a meeting of its three leaders with Finance Minister Pranab Mukherjee.

During the meeting where Parliamentary Affairs Minister P K Bansal and MoS for DoPT V Narayanasamy were also present, the Trinamool leaders Mukul Roy, Sudip Bandhopadhyay and Derek O Brien sought deletion of the clauses 63 to 97, which have reference to Lokayukta formation by states.

However, the government side gave no assurance but said he would make a mention.

After the meeting, the Trinamool Parliamentary Party held a meeting and its chief Mamata Banerjee was briefed on the developments, Derek O Brien told PTI.

"I had given notice for amendment at 3.30 PM. After the Parliamentary Party meeting, it was decided that we should go ahead with the notice for amendment," he said.

Derek O Brien said his party was clear that the formation of Lokayuktas should be left to the states to decide.

Roy said the party cannot support any move that attempts to tamper with the federal structure.

Earlier, the move by the Trinamool Congress prompted the government to reach out to the key UPA constituent to ensure passage of the crucial legislation tomorrow.

Mukhjerjee last night told Lok Sabha that the government was amending it to specify that the notification in this regard would not be issued without the consent of states.

However, the Trinamool Congress wants it to be amended in the Bill.