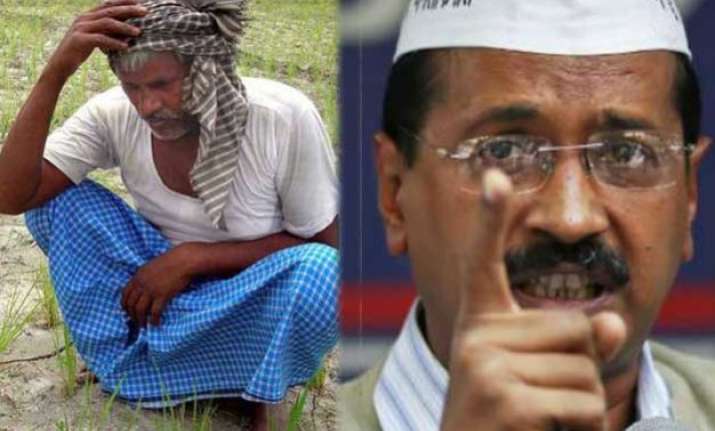 A farmer today committed suicide by hanging himself from a tree at 'kisan rally' organised by Aam Aadmi Party (AAP) to oppose the Central government's Land Acquisition Bill.
As soon as AAP volunteers noticed the man, they climbed the tree and brought him down. The man was immediately rushed to a nearest hospital where he was declared brought dead
At least 32 people have been killed and around 100 injured in a storm that lashed Purnia, Madhepura and several other districts of Bihar late on Tuesday night.
Bihar Chief Minister Nitish Kumar has announced a compensation of Rs.4 lakh each to the families of those killed in the powerful storm.
Maharashtra government on Wednesday told the Bombay High Court that religion has got nothing to do with its recent ban on slaughter of cows, bulls and bullocks and consumption and possession of their meat.
Advocate General Sunil Manohar made this submission while opposing a bunch of petitions challenging the ban introduced under the Maharashtra Animal Preservation (Amendment) Act.
The Indian passport has been ranked 48th in a list of 50 most powerful travel document in the world, according to a global survey topped by Sweden.
Germany-based Go Euro travel comparison website ranked the top 50 countries of the world based on their passport's eligibility for visa-free entry, cost of application as well as number of hours worked to acquire the document.
International news channel Al Jazeera was on Wednesday forced to go off air in the country for five days as the government penalized it for repeatedly showing wrong maps of India.
Al Jazeera on Wednesday only showed a blank screen with a message saying that "as instructed by the ministry of information and broadcasting, this channel will not be available from 00.01 hours on 22nd April till 00.01 hours on 27th April 2015."