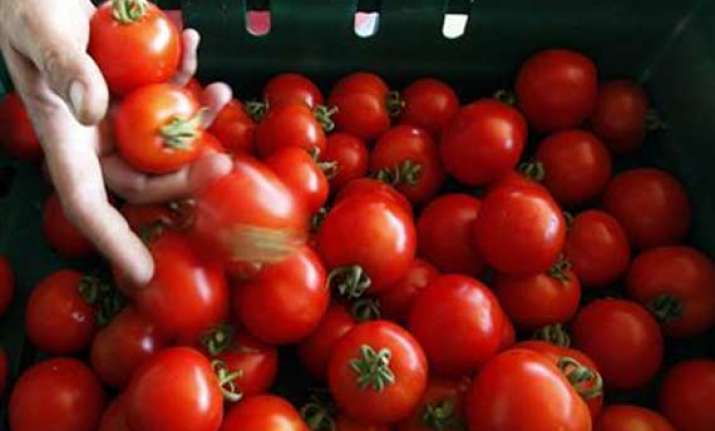 New Delhi: After potato and onion prices hitting the roof, now its tomatoes that have hit the consumers. While there was a significant increase in the prices of basic vegetables last week, rates of tomatoes have doubled over the past four days.
In Mumbai tomatoes were selling at record price at Rs. 100 per kg. whereas in Vashi's APMC it was being sold at Rs. 60 per kg.
Tomato will continue to command a high rate for at least one more month as the new crop will take time to reach the market. APMC (Agricultural produce market committee) traders blame the poor monsoon for the price rise, said APMC officials.
"There was scanty rainfall in June; and that affected the crop. Subsequently the supply has been affected," Avinash Patil, deputy secretary of APMC, Vashi, said.
Around 300 tonnes of tomatoes is consumed everyday in Mumbai and due to scanty rainfall in June that affected the crop,  the supply from both Satara and Nashik is poor while the demand is same, prices have shot up.
The traders say that, since tomatoes cannot be preserved for a long time there are no chances of people hoarding it.
"The price of tomato skyrocketed in the past one week," Anant Mhatre, a trader at APMC Vashi, said.