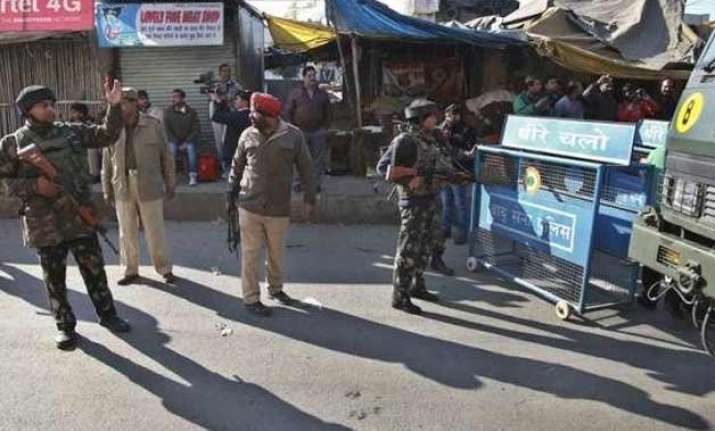 Pathankot: Three security men who  were injured in the Saturday's terror attack by Pakistani terrorists at Pathankot air base succumbed to injuries today , while an NSG commando in combing operations has also been killed taking the death toll of security men killed in the attack to seven.
Fresh gunshots and IED blasts were heard at the air base on Sunday morning with reports claiming that two more terrorist could still be holed up inside.
Three security personnel belonging to the National Security Guard were injured in the blast, news agency PTI said. The combing operation that began late on Saturday evening is still on.
An NSG commando has been killed in mopping up operations against terrorists at an IAF base in Pathankot in Punjab, Home Minister Rajnath Singh said on Sunday.
While all the four attackers were killed in the day-long gunbattle yesterday, three security men were also killed in the operation.
Three more Defence Security Corps personnel succumbed to injuries in hospital at night, Defence Ministry sources said today.
Nine other security personnel including a Garud Commando are recuperating in hospital.
An Improvised Explosive Device planted by the terrorists exploded during the combing operations that continued through the night after heavily-armed Pakistani terrorists attempted to storm the Air Force base yesterday.
A team of NIA took over the probe into the terror attack. "The operation is going on at Air Force Station," SHO Sukhjinder Singh told reporters.
The NIA has taken over the probe into the terror attack.Some senior officials of Punjab Police led by DGP Suresh Arora were also present at the base.
Entire area has been cordoned off and top officers of several agencies are camping in the station premises to oversee the operation which is jointly being conducted by several security wings including NIA, NSG and Garud.
A Punjab Police official said the operation will end only after a thorough search and combing operation is completed.
IAF helicopters were also seen flying over the base and nearby areas to assist ground forces in the operations.
In the heavy exchange of fire yesterday, a commando and two other personnel of the IAF were killed along with four attackers. At least, six security men were also injured.