Follow us on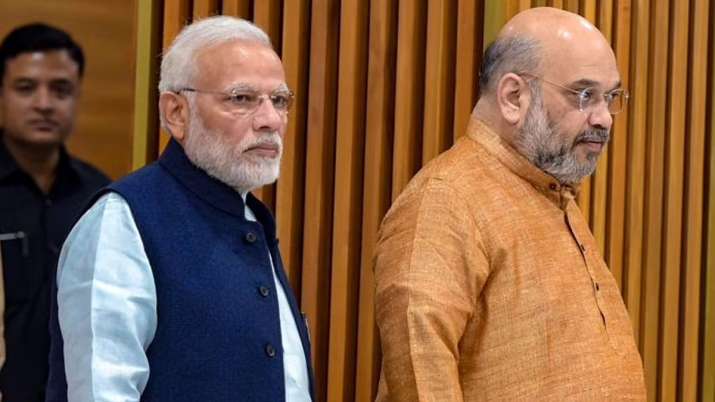 A large scale forgery was discovered at a common health centre in Karpi block of Arwal district in Bihar where the health department uploaded the names of Prime Minister Narendra Modi, Union Home Minister Amit Shah, Congress president Sonia Gandhi and actor Priyanka Chopra in the list of beneficiaries who have taken the second dose of Covid vaccines.
According to reports, two computer operators have been suspended and the local administration has now ordered an inquiry.
District Magistrate J Priyadarshini said an FIR will be lodged and action will be taken as per the law. She added that the inquiry will look into how and on whose directive the data fraud took place. 
Speaking on the alleged forgery of data, Rashtriya Janata Dal (RJD) leader Tejashwi Yadav slammed the Nitish Kumar government. He said that the state's health department is hiding the number of Covid-19 deaths and RT-PCR tests conducted during the second wave of the pandemic earlier this year.
Tejashwi, also the Leader of Opposition in the Legislative Assembly, levelled corruption charges against the department for giving Covid-19 vaccines to PM Modi, Amit Shah, Sonia Gandhi and Priyanka Chopra. 
"The state health department is well-known for corruption, theft of medical equipment, forgery in data of RT-PCR tests and deaths of patients due to Covid-19," he added.
Referring to a recent Niti Aayog report, he said that the health infrastructure of Bihar is already languishing at the bottom. Several courts have also criticised the Nitish Kumar government for Covid mismanagement on a large scale.
Also Read  | Ruckus after AIMIM MLAs refuse to sing 'Vande Mataram' during Bihar assembly session
Also Read  | Patna: 2 Dubai-returned people test Covid positive