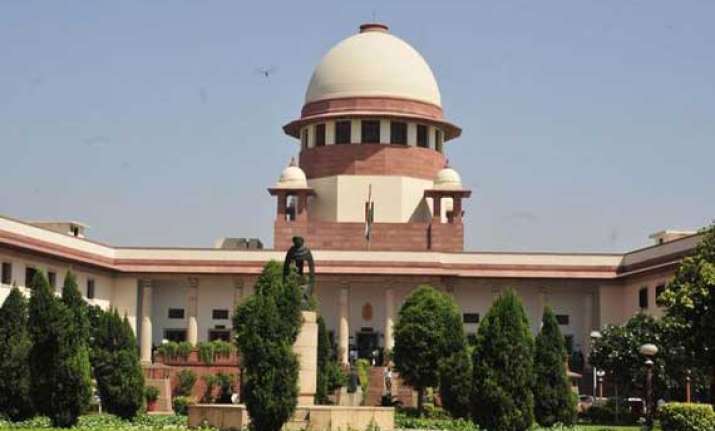 New Delhi: The Supreme Court today reserved its verdict on a plea challenging the apex court rule which comes in the way of allowing open court oral hearing for re-examining its verdict on death sentence through review petition.
The issue was examined by a five-judge Constitution Bench headed by Chief Justice R M Lodha which will also pronounce its verdict whether the appeal in the cases of death sentence should be adjudicated by three-judge bench or should be referred to five judge-bench.
The court was hearing a batch of petitions in which these issues are raised by some condemned prisoners including Lashkar-e-Taiba (LeT) terrorist Mohd Arif alias Ashfaq, who is facing the gallows for his involvement in the 2000 Red Fort attack case in which three people, including two Army jawans, were killed.
The common issues have also been raised by death row convict in the 1993 Mumbai blast case—Yakub Abdul Razak Memon and three such convicts Muniappan, Nedunchezhian and Ravindran in the Dharmapuri bus burning incident of Tamil Nadu, in which three college girls were killed.  
Solicitor General Ranjit Kumar submitted that there was no need to tinker with the constitutionality of Order 40, Rule 3 of the Supreme Court which deals with adjudication of Review Petition through circulation in death penalty cases.  He said that allowing oral hearing in open court would lead to rehearing of the case and further it would amount to an appeal of the verdict of the apex court itself.  
"The exercise of review jurisdiction is not the exercise of the appeallate jurisdiction. Review petitions only concerns relook matter," he told the bench also comprising justices J S Khehar, J Chelameswar, A K Sikri, and R F Nariman.  The law officer said there should be a finality to a case which is decided after continuous judicial application of mind from the trial court to High Court and then finally in the Supreme Court.
He also said there was no need to refer the appeal in death penalty matters to five-judges bench.