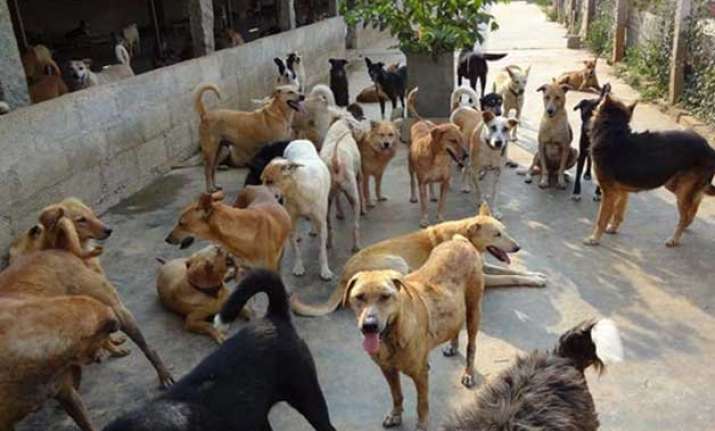 Kochi: A town in China last month hosted a dog food festival, much to the worldwide criticism by animal rights activist. The debate over the 'dog food' eating among Chinese has extended to a district in South Indian State of Kerala as the gram panchayats (village councils) there have adopted a resolution to export stray dog meat to China and South Korea.
The resolution was introduced by Edakkttuvayal Grama Panchayat President K R Jayakumar at the meeting of the Ernakulam district Panchayat Presidents' Association held at Edathala near Aluva yesterday.
The controversial resolution proposes that the canines and their meat be "exported" to South Korea, China and the northeast, to counter the rising menace of stray dogs.
"In my proposal to counter the menace of stray dogs, I suggested that we should utilise the opportunity. We should export stray dog meat to generate foreign money.
"People in northeast and countries like China and South Korea consume dog meat on a large scale. If we export canines to these countries, we can address the problems of stray dog attacks on humans," Jayakumar said.
He said if the state government accepts the resolution, more people can come forward to start dog farms to generate income.
Jayakumar's resolution, supported by M A M Muneer, president of Edathala Grama Panchayat, was unanimously adopted by fellow gram panchayat presidents from the district.
The resolution came at a time when Kerala government is seeking a comprehensive plan, including Animal Birth Control programme (ABC) and culling of violent and
rabies-infected canines, to put an end to the menace.
At a meeting called to discuss the issue last week, Chief Minister Oommen Chandy had asked local self-governments to formulate a comprehensive plan to provide protection to people from the attack of stray dogs.
During 2014-15, some 1.06 lakh people in Kerala were bitten by dogs.
Union Minister Maneka Gandhi has expressed concern over the way local bodies in Kerala handle stray dog menace.