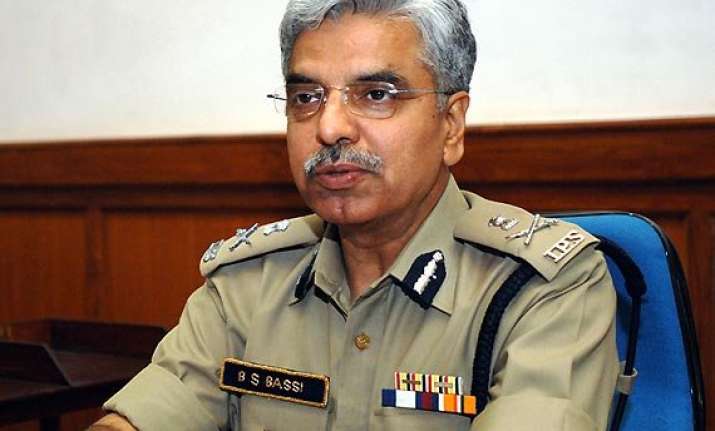 New Delhi: Delhi Police will launch special training session for their serving personnel to deal with criminals while on duty, Police Commissioner B.S. Bassi said Monday.
"Our men are well-trained to deal with the criminals. But they need more refreshed training," Bassi told reporters at the police headquarters here.
The district police heads have been asked to provide special training sessions from time-to-time, the police commissioner said.
The announcement follows recent incidents of police personnel being attacked while on duty.
A Delhi Police constable was killed and another sustained serious injuries Oct 13 when some unidentified men fired at them in west Delhi's Vijay Vihar area when the two were patrolling the area.
On Oct 11, two policemen escaped after some men opened fire on them in Connaught Place, while a 26-year-old constable was shot dead Sep 27 by two people in east Delhi's Jafrabad area when he was standing outside his house.
On Oct 16, two police constables were beaten up by five drunken men in west Delhi's Uttam Nagar area, when the policemen objected to their drinking in a public place.