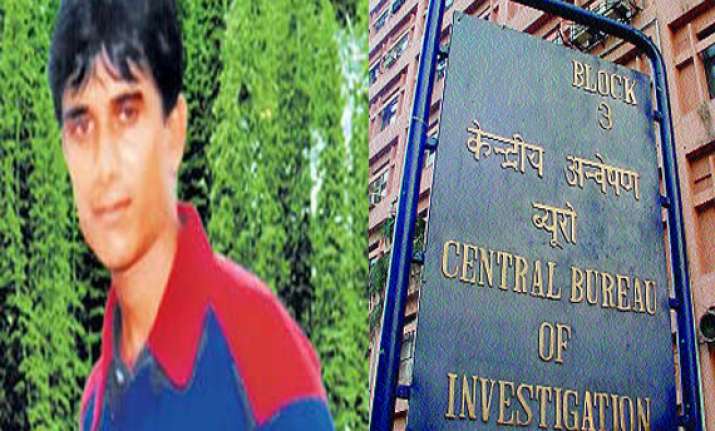 Ahmedabad: A special CBI court refused bail to an accused cop and retired Deputy Superintendent of Police I A Syed here yesterday, in connection with the alleged Sadiq Jamal fake encounter case of 2003. 
Special CBI court Judge C R Thakkar rejected Syed's plea seeking regular bail on medical grounds.
On March 18, the CBI court had issued a notice to the CBI, seeking its response to the bail plea filed by I A Syed.
During arguments of the case, Syed relied only on medical grounds, while the CBI opposed his plea referring to his role in the alleged fake encounter.
'Since investigation into the encounter case is over and the charge sheet has already been filed, so the applicant, being a senior citizen, should be granted regular bail,' Syed's counsel Amit Nair had told the court.
Nair has also pressed that Syed, who has been in jail since December 2012, suffers from multiple ailments including heart and kidney diseases.
'Relevent medical documents suggest that he has been suffering from old age related diseases,' Nair said, assuring the court that Syed would not thwart the investigation or tamper with evidence.
Countering the arguement, the CBI had contended that the accused cop played a crucial role and being a senior police officer, he had committed serious offences.
Sadiq Jamal, a resident of Bhavnagar city, was killed by a Gujarat police crime branch team in an alleged fake encounter near Galaxy Cinema on the outskirts of the city on January 13, 2003.
According to the Gujarat police, Sadiq was a terrorist who had entered the city on a mission to eliminate Gujarat Chief Minister Narendra Modi and Vishwa Hindu Parishad (VHP) leader Pravin Togadia.
In 2011, the Gujarat High Court had handed over the probe into the case to CBI after a petition was filed by Sadiq's brother Shabbir Jamal.
On December 21, 2012, the CBI had filed its charge sheet against eight accused.