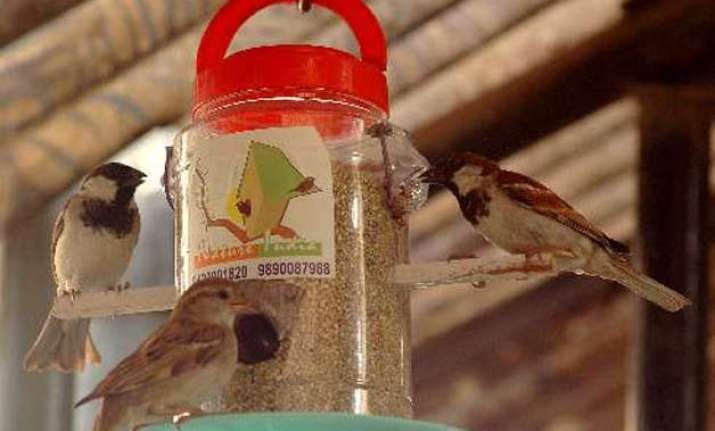 Patna: Bihar government has come out with a unique plan to boost the breeding of its state bird house sparrow. Under this initiative, forest department officials have been instructed to prepare small wooden nests in government offices and residences for conservation and breeding of house sparrow.
An official from environment department has revealed that the state government will prepare nests for around 10,000 govt offices and residences in Patna in the first phase of plan.
According to the government, due to lack of in-house courtyards, sparrows are finding it difficult to build nests. Chief Forest Conservator Bashir Ahmad Khan said, "In the first phase, wooden nests will be prepared at govt offices and residences to facilitate the breeding of the sparrow. Later, we will take it forward to other districts of the state too."
He also said the nests are being designed by the sparrow conservationist Arjun Singh.  
Khan also said that Chief Minister Nitish Kumar, who attended the meeting of Wild Animal Council 10 days ago, expressed concern over extinction of state bird House Sparrow, and ordered the forest department to launch a special campaign to conserve the bird.
Besides, the government will also launch a drive to inform people through street plays and sensitising people about its importance.
Another official said that the sparrow's numbers have fallen sharply. Their count is now limited to only 20,000 and their conservation is need of the hour.
Government will also organise seminars at government schools to inform students about the campaign.