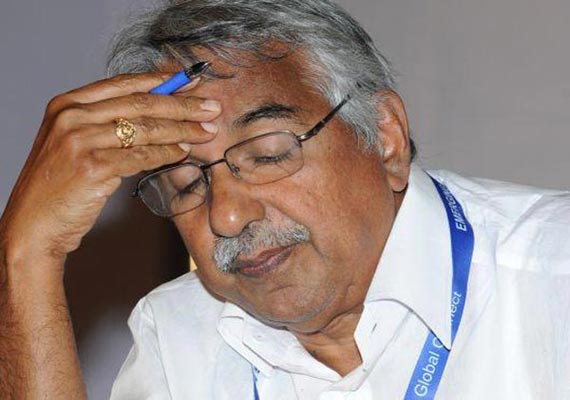 Thiruvananthapuram, Jul 23: Kerala's main opposition Left Democratic Front activists led by CPI(M) today began their 24-hour dharna in front of the state secretariat here demanding the resignation of chief minister Oommen Chandy, whose name has figured in the solar scam.
The state politics has been rocked by Solar scam, in which the owner of a firm named Team Solar swindled over Rs 6 crore from investors, out of which Rs 1.30 crore was returned to some of the investors.
So far investigators have managed to obtain only a few pieces of evidence of payments made to politicians in Kerala.  Police is still trying to quantify the money involved in the scam.
Noted Malayalam actor Mammootty's name has also figured in the scam.  Mammootty and Kochi Mayor Tony Chammany will soon be quizzed  by police, say media rports.
The duo had received cash awards at a function organised by Team Solar  last year in Kochi during  World Environment Day celebrations. Both Mammootty and Chammany have admitted to receiving  rize from State Agriculture Minister K.P. Mohanan at the function.
While  Chammany has offered to pay back the money he received by cheque from Team Solar, Mammootty has denied receiving anything more than the cash prize.
However, Biju Radhakrishnan, key accused in the scam who is in police custody, has told police that the actor was paid Rs.10 lakh for attending the function.