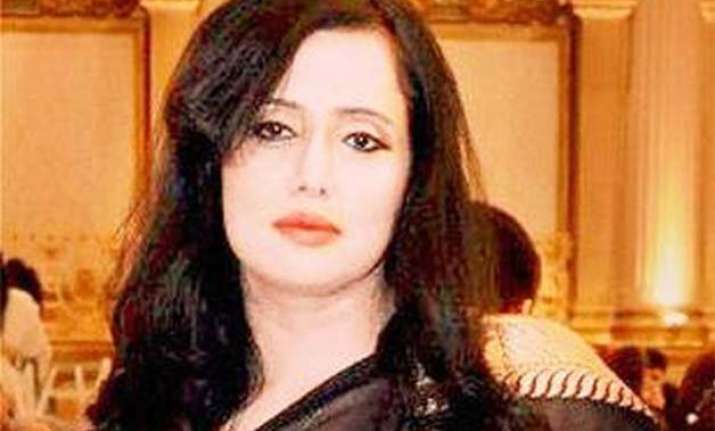 New Delhi: In Sunanda Pushkar murder case, the noose seems to be further tightening around her husband and Congress MP Shashi Tharoor with some media reports claiming that Tharoor allegedly spent three nights with Pakistani journalist Mehr Tarar in Dubai in 2013.
BJP leader Subramanian Swamy today took a dig at Shashi Tharoor after these reports came in media.
Swamy wrote on his twitter handle: "When Tharoor allegedly spent three nights with suspected ISI compliant journalist Tarar, he was India's Union Minister. That is like Profumo".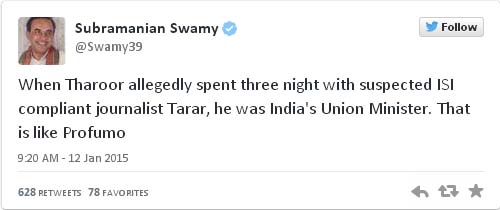 Swamy was referring to a media report which claimed that journalist Nalini Singh, a close friend of Sunanda, has revealed in her statement to the SDM on January 20, 2014, that Sunanda was distraught that Tharoor and Tarar were exchanging romantic messages and that that she had proof of Tharoor and Tarar having spent three nights in Dubai in June 2013.
Nalini Singh is probably the last person with whom Sunanda had a conversation before she was murdered.
In fact a night before her death, Sunanda had a Twitter spat with Tarar over the latter's alleged affair with Tharoor.