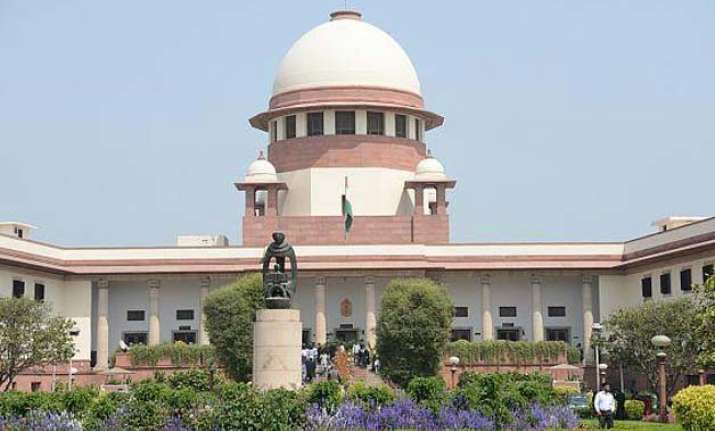 New Delhi: The Supreme Court is likely to pronounce judgment on Tuesday on a batch of petitions challenging the validity of the reservation for Jats by including them in other backward class (OBC) category.
The judgment, reserved on December 17, 2014, will be pronounced by a bench of Justice Ranjan Gogoi and Justice Rohinton Fali Nariman.
The batch of petitioners, while challenging the United Progressive Alliance government's decision to extend reservation to Jats by including them in OBC category, had contended that Jats were politically and socially advanced and the decision to extend reservation to them was politically and electorally motivated.
The UPA government had announced reservation for Jats on the eve of general elections held in May 2014.
Ironically, the Narendra Modi government too backed the UPA decision to extend OBC reservation to Jats saying that it was not inspired by electoral considerations but a bonafide decision in public interest.
"As regards the averments that the central government with a motive to gain benefit for the ruling political parties in the forthcoming general election issued the said notification, this fact is denied as unfounded," the central government had said in its affidavit filed in the apex court August 11, 2014.
"It is a submitted that the central government has acted bonafide and in public interest," it had said.
Seeking the dismissal of the petition by OBC Reservation Raksha Samiti and others challenging the extension of OBC reservation to Jats in nine states, the affidavit had said: "In the present case, the advice tendered by the National Commission for Backward Classes was rejected by the cabinet for the reason that the commission has not adequately taken into account the ground realities."