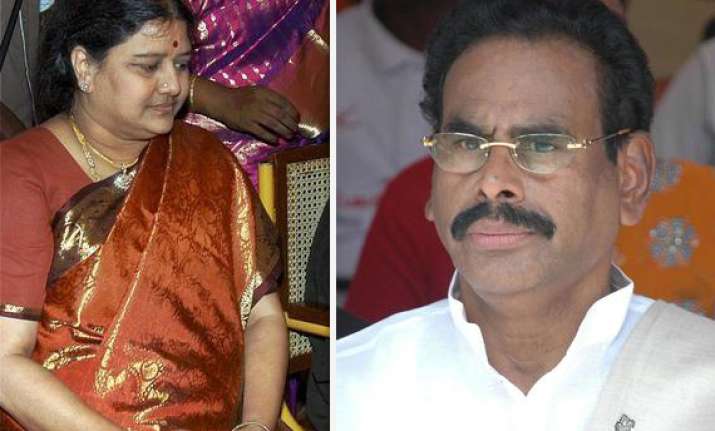 Chennai, Feb 18: The husband of Tamil Nadu Chief Minister Jayalalithaa's former aide Sasikala was arrested on Saturday in a land grabbing case, the police said.

A team of police from Thanjavur arrested M. Natarajan and took him to that town.

He was arrested on a complaint filed by a person from a village near Thanjavur.

Natarajan is the third person from Sasikala's family to be arrested after  Jayalalithaa expelled her and several others last December for reported interference in state administration and party affairs.

Earlier, Sasikala's brother Diwakaran and a relative Ravanan were arrested in connection with criminal cases.