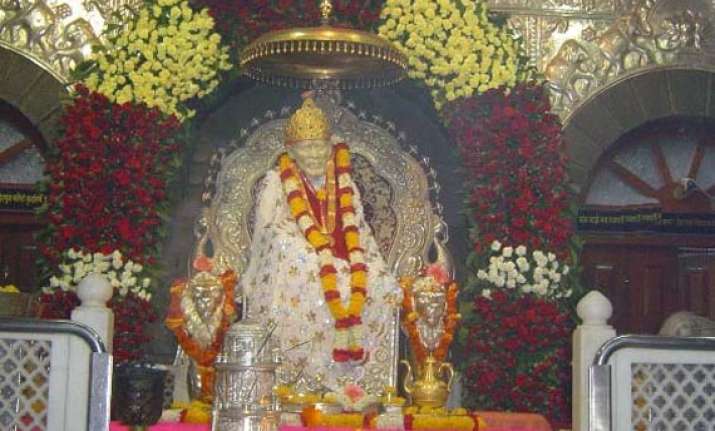 Raipur: A heated exchange took place between a follower of Sai Baba and a religious leader on stage at a 'Dharma Sansad' convened by Shankaracharya Swaroopanand Saraswati of Dwarka Peeth, in Chhattisgarh's Kabirdham district today.  
The Shankaracharya, who had earlier kicked up a controversy by saying that Sai Baba, 19th century saint from Shirdi, was no god and should not be worshipped, has convened the gathering at Kawardha, around 150 km from the state capital, to discuss the same issue.
A row erupted as Mansuhya Mitra, a Delhi-based follower of Sai Baba, was speaking, superintendent of police R S Nayak told PTI.
Devotees of Sai Baba from Delhi and Ahmedabad are participating in the two-day conclave which ends this evening.
Organisers had invited two or three Sai followers to speak onstage.
However, Mitra was interrupted by one of the sadhus who snatched the microphone from his hand, asking him to leave the stage. A heated exchange followed.
Others on the stage mollified them.  Representatives of thirteen Akharas and other religious leaders took part in the debate on whether Sai Baba be declared as "a saint".