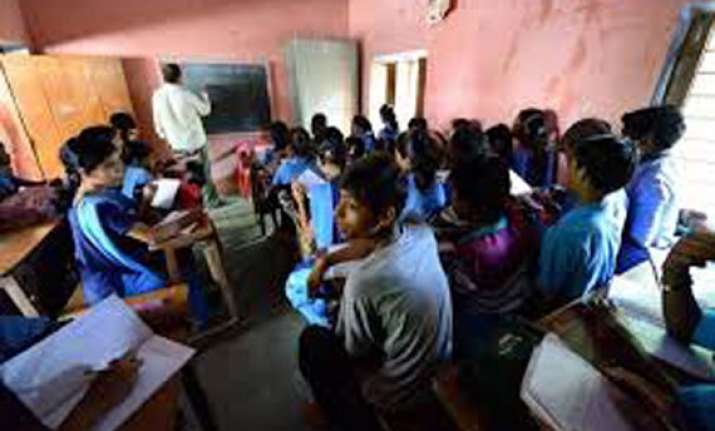 Patna: The Bihar Cabinet yesterday approved an increase of Rs 3,000 in the monthly honorarium for contract teachers at schools and in 205 madarsas in the state.
The decision to this effect was taken at a meeting of the state Cabinet presided over by Chief Minister Nitish Kumar.
Principal Secretary (Cabinet Coordination) Brajesh Mehrotra said that in accordance with the decision, contract teachers at primary, secondary and high schools will get a hike of Rs 3,000 in their monthly pay.
Teachers of 205 madarsas would also get a similar hike, he said.
Over 2.25 lakh contractual teachers in the state have been agitating for regularisation of their jobs and pay parity with regular teachers.
During one such agitation, at Khagaria, the contractual teachers had shown slippers to the CM during his Adhikar yatra last year.
Following the hike, trained contractual teachers appointed by municipal corporation and panchayats would get Rs 11,000 per month while their untrained counterparts would receive Rs10,500.
Among other important decisions, the Cabinet also gave its nod to the proposal for Rs 10 lakh compensation to be paid to the kin of the four jawans from the state who were kiled by Pakistani soldiers in the Poonch sector of Jammu and Kashmir early this month.