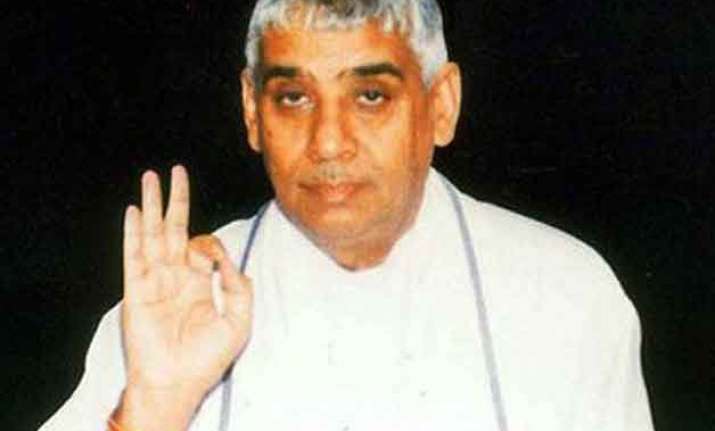 Chandigarh: Self-styled godman Rampal had instigated his followers to immolate themselves when Police had raided his 'Satlok Ashram' for arresting him.
A 5500-page long charge sheet has been filed against Rampal of Hisar who defied Punjab and Harayana high court's non-bailable warrants before being arrested in his fortified Satlok Ashram.
The chargesheet states that he had instigated his followers to immolate themselves when the police raided the place.
The chargesheet has been filed against him before the Hisar first class judicial magistrate on Friday and the district judge has fixed March 2 as the next date of hearing the case.
As published in a report by Times of India, Rampal and 932 others, including his sister were charged with sedition, murder, culpable homicide not amounting to murder and obstructing public servant.
Besides Rampal, his aides Baljeet Singh, Ram Kanwar Dhaka, Ramavtar Singh, Ravinder Dhaka, Dharmender Singh, Jitender Singh, Ramesh Chander, Sidharth and Purshottam Saini and his sister were also charge-sheeted in the case.
In all, eight cases have been slapped on Rampal and his aides. As mentioned in the chargesheet, the godman has made sensational revelations about the recruitment of supporters at his ashram.
He used women and children to repulse police force which tried to disperse the crowd gathered in and outside the Ashram.
Six people including women and children were killed in the clash and around 100 cops were injured between Rampal's commandos and police during the raid.
Also, during the search action in the Ashram, police seized arms, cartridges, petrol bombs, marbles, gas cylinders, bulletproof vehicle and a bulletproof vest used by Rampal.