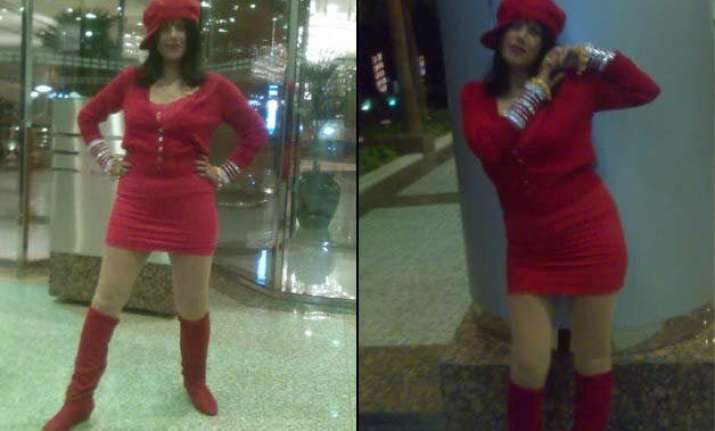 Aurangabad: Self-styled godwoman Radhe Maa today stayed at a hotel in the vicinity of the city, sources said here today.
Radhe Maa reached Aurangabad today and stayed at Hotel Meadows in Padegaon, eight kilometres away from the city.
She was interrogated by the city police for more than an hour but the police was tight-lipped about the details.
Police sources said that she is on her way to Nanded from here.
Radhe Maa is allegedly involved in a case of domestic violence and torture of one of her disciples Niki Gupta, who is a resident of Borivali in Mumbai.
Police had registered a case against Radhe Maa under Dowry Prohibition Act on the complaint of the woman. She accused Radhe Maa of instigating her in-laws in demanding dowry.
Another police case was filed against the self-proclaimed godwoman for obscenity after fresh pictures and videos of her emerged on different media platforms.
(With inputs from PTI)