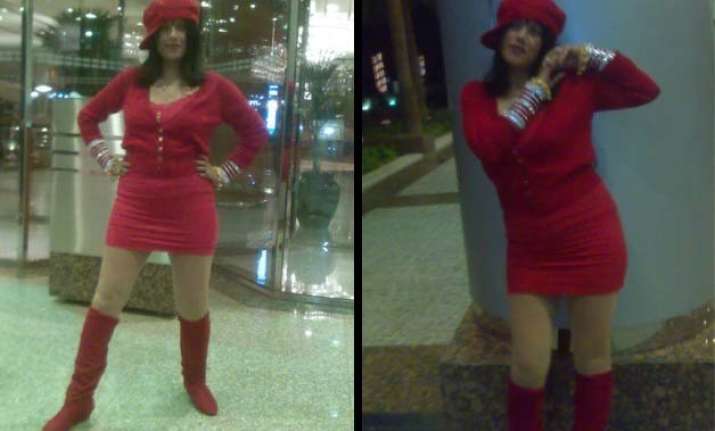 Mumbai: Controversial godwoman Radhe Maa is in fresh trouble as her pictures in short skirts, provocative poses and videos emerged on various social media platform on Thursday.
A fresh complaint has been registered against the Mumbai based Radhe Maa for obscenity accusing her of acting provocatively with her male followers. She could also be arrested in the fresh case.
The self proclaimed god mother fearing police action has left the country, said various media reports.
Based on fresh pictures and new videos that show her in the arms of her followers, a Mumbai based lawyer Falguni Brahmbhatt has filed a case of obscenity against her. She accused Radhe Maa of obscene and vulgar dance steps during satsangs, conducting shady discourses among several other charges.
Falguni, talking to India TV, said Radhe Maa indulges in sexually provocative activities with her male followers and even grabs their private parts.
In the fresh video, as part of a ritual, her followers grab her in their arms and Radhe Maa blesses them.
Watch Radhe Maa dancing in new video:
A woman recently filed a police complaint against Radhe Maa of instigating her in-laws in demanding dowry. Police registered a case under Dowry Prohibition Act against Radhe Maa based on the complaint.