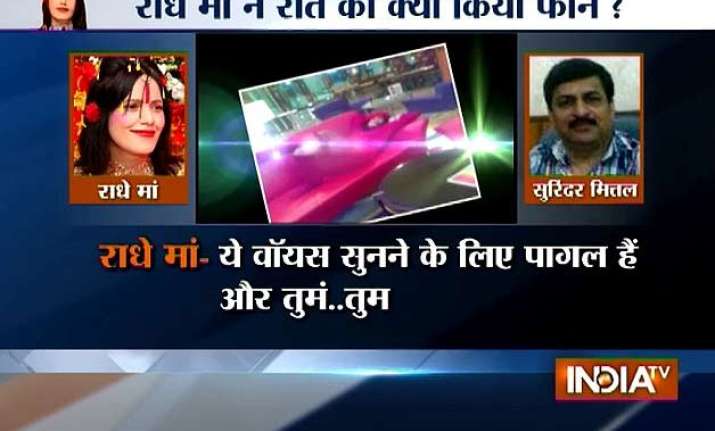 New Delhi:   A recent audio tape conversation between the controversial  god woman Radhe Maa  and a  former  office  bearer of Vishwa Hindu Parishad Surinder Mittal has surfaced which highlights a totally different side of the self-styled godwoman.  
Radhe Maa, who generally remains silent in front of her followers, calls Surinder Mittal at midnight and threatens to curse him.
Surinder Mittal who belongs to Paghwara in Punjab recorded the conversation with Radhe Maa. During the phone conversation it is clearly evident that Radhe Maa tries  various techniques including seducing, offering bribe and threatening to curse in order  to influence Mittal.
Here we present you the original transcript of the conversation between Radhe Maa and Surinder Mittal.