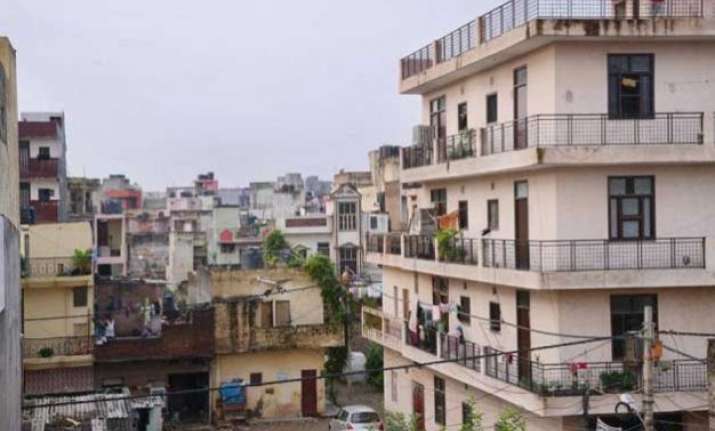 Chandigarh:  Punjab government has announced a new compounding policy to regularise buildings constructed without approval of concerned authorities outside the municipal limits of towns/cities.
A spokesperson of the state government today said the aim of this policy was to bring these habitations under the ambit of planning framework ensuring proper accessibility, parking and ensuring adequate security of habitants.  
As per the notification of Housing and Development Department the composition fee for constructions which were in conformity with building rules would be charged Rs 10 per sq feet of covered area for residential building, plotted, industrial and other buildings whereas Rs 20 per sq feet for group housing.
He said in the case of commercial building Rs 30 per sq feet and for institutional/public buildings/hotels/dhabhas/ restaurants/hospitals with covered area has been fixed as Rs 20 per sq feet.
He clarified that the constructions not in conformity with rules and having excess covered area, including space under steps/ramps within required zoned area would be charged Rs 15 per sq feet for area upto 5 per cent.  
In case of institutional and public buildings Rs 40 per sq feet and Rs 60 from commercial plots would be charged.  
He said compounding fee would be applicable only to cases submitted to the town and country planning department within a period of 3 months from the notification of this policy.  
Besides, this policy would not be applicable on those marriage palaces which have already been covered under regularisation policy launched for marriage palaces.  
The spokesman informed that no (No) CLU, EDC and license fee would be charged from unauthorised buildings constructed between 21 January 2005 to August 16, 2007 but building owners would have to pay composition fee on building structure as fixed under this policy.
He also said compounding fees would have to be deposited through a bank draft in favour of competent authority of department of town and country planning.  
Besides that, fire safety certificate and structural safety/stability certificate for existing buildings would have to be submitted along with application.  
It was also made clear that this policy was not applicable to buildings constructed on the land belonging to state/central governments, public undertakings/panchayats/ shamlat lands/jumla mushtarka malkaan/waqf board.