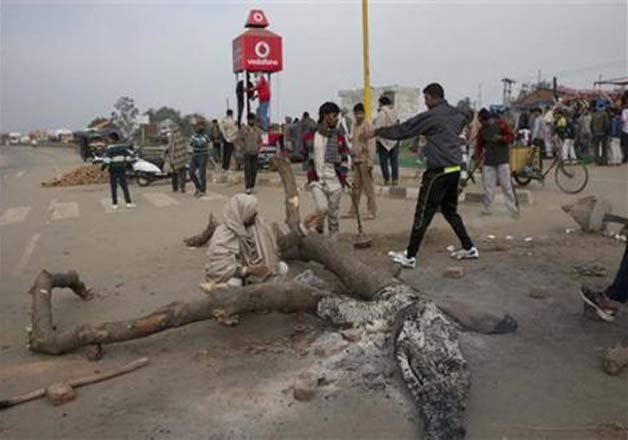 Chandigarh: Taking a took suo motto cognizance of alleged incidents of rape near Murthal in Sonipat during the Jat agitation, the Punjab and Haryana High Court has asked Haryana DGP and Chief Secretary to file a report in the matter.
The High Court noted that the victims, if any, do not want to approach police, can directly approach the Chief Judicial Magistrate to register a complaint. 
The court also directed the Haryana government to ask the concerned officials in all districts to investigate if any such incident took place.
Congress MP Kumari Selja demanded a thorough probe in the matter. "The government can't ignore this. It must be investigated thoroughly. The uproar over JNU issue has shifted the focus from Haryana. No one is talking about the issues concerning Haryana."
Meanwhile, the state police today launched helpline numbers for the victims to report about the incident: 8053882004, 01302222903 E-mail: sonipat.sahyog@gmail.com
Earlier this week, a national daily had claimed that women commuters (al least 10) going towards NCR on National Highway near Haryana's Murthal were dragged out of their vehicles and raped in the nearby fields in the wee hours of Monday.
The victims and their families were reportedly threatened by the district officials not to report the matter to anyone 'for the sake of their honour'. 
Residents of Hassanpur and Kurad, camping at Sukhdev Dhaba since Sunday, corroborated the account. 
Amrik Singh, owner of the dhaba, said they learnt about the incident at 3 am when some travellers heard the victims wailing.
"Three women were taken to Amrik Sukhdev Dhaba and united with their families in the presence of senior police officers. They appeared lifeless," an eyewitness said.
The shocked residents from nearby villages came to the victims' help and gave them clothes and blankets for the victims.
However, the Haryana government described the report as 'totally false, misleading and not based on facts'.
Principal Secretary Devender Singh and Inspector General of Police Paramjit Ahlawat visited the area and said that they established 'no such crime had occurred'.