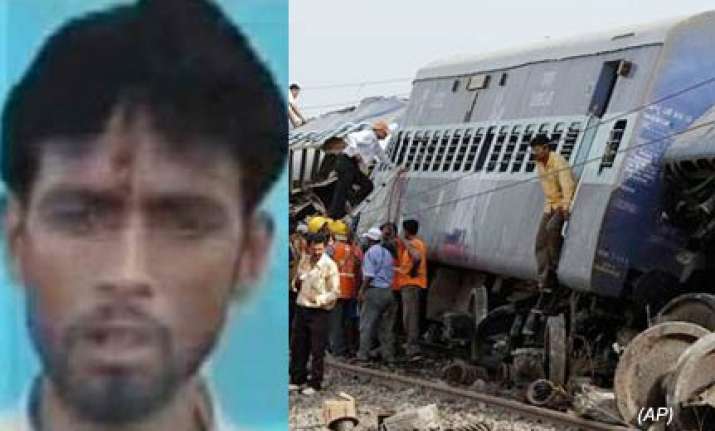 Jhargram (WB), : In a major success for security forces, Maoist-backed PCPA leader Umakanta Mahato, a prime suspect in the Jnaneswari train sabotage case, was killed
by the joint forces during an encounter in West Midnapore district in the wee hours of Friday..   
Acting on a specific tip-off from locals that Mahato, who was carrying a reward of Rs one lakh on his head, was hiding with a squad at Mohanpur near Lodhasuli jungle, the
joint forces comprising CRPF, CoBRA and police personnel closed in on the area at around 1:00 am, police sources said,  A cornered Mahto and his squad opened fire to
which the joint forces led by Additional Joint Superintendent of Police Mukesh Kumar retaliated, with the encounter carrying on till around 5:00 am, the sources said.  
When the firing ceased, the joint forces entered the forested area and found the body of Mahato.  
A motorcycle, a mobile phone and a 9 mm pistol were found near the body, the sources said.  Superintendent of Police, Jhargram, Pravin Tripathy said that the operation
was a major success as Mahato had been absconding since the announcement of the Rs one lakh reward on his head by the CBI which is investigating the May 28
Jnaneswari Express disaster, which left 148 passengers dead.   
PCPA spokesman Asit Mahto, who took over the leadership of the Maoist-backed outfit, People s Committee Against Police Atrocities (PCPA), after the arrest of its
Convenor Chhatradhar Mahto and also carrying a reward of Rs one lakh on his head, was the only other wanted person in the case, still at large.   
PCPA leader, Bapi Mahto, who also had the same reward against his head was arrested earlier from near Jamshedpur in Jharkhand. PTI