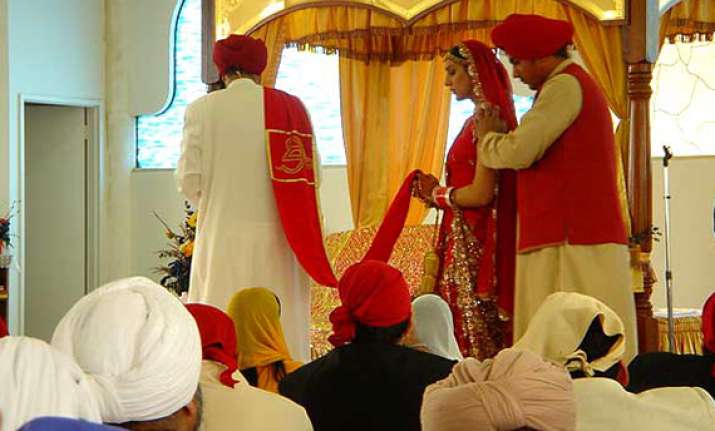 New Delhi, Jun 12: Now Sikhs will be able to register their marriages under the Anand Marriage Act instead of the Hindu Marriage Act, with President Pratibha Patil giving her assent to a bill passed by Parliament in the Budget session.
Although the Anand Marriage law was enacted in 1909, there was no provision for registration of marriages which were were registered under the Hindu Marriage Act, 1955.  
"The Anand Marriage (Amendment) Bill, 2012 after having received the assent of the President on June 7, 2012, has been published as corresponding Act in the Gazette of India," a Law Ministry statement said here.
Sikh groups have maintained that members of the community face problems abroad as their certificates are issued under the Hindu Marriage Act.
Besides Sikhs, Jains and Buddhists are issued certificates under the Hindu laws.  Sikh marriage ceremonies are known as 'Anand Karaj' (blissful event).
According to the Anand Marriage (Amendment) Bill, couples whose marriages have been registered under this Act, will not be required to get their marriage registered under the Registration of Births, Marriages and Deaths Act, 1969 or any other law for the time being in force.