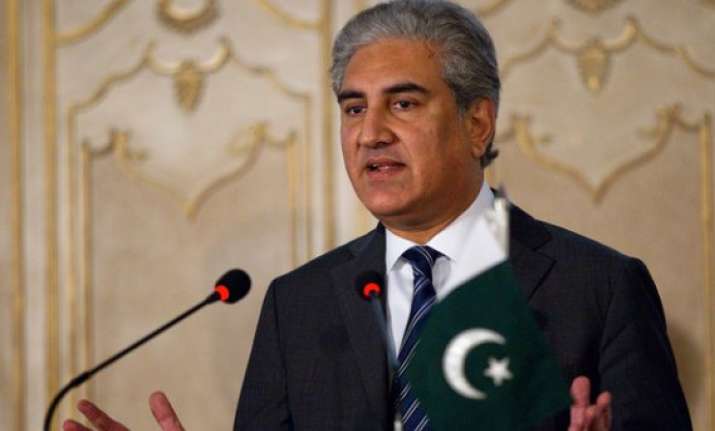 Multan (Pakistan): Former Pakistan Foreign Minister Shah Mahmood Qureshi on Thursday said, our prime minister send mangoes to the Indian prime minister, but in return, the Indian forces killed 13 Pakistanis on our border.
Addressing a press conference, Qureshi, vice-chairman of Imran Khan's Pakistan Tehreek-i-Insaf, said, Defence Minister Khawaja Asif should be ashmed, because Sialkot, where the border firing took place, is his hometown. "And yet, he could not convince the prime minister (Nawaz Sharif) to condemn the killings", he added.
The former foreign minister, there was no back-door diplomacy going on between India and Pakistan. "Rather, our government is pursuing back-door business deals with the Indian leaders".
He questioned why not a single political party, except the PTI, questioned Nawaz Sharif's ilence on border clashes. "Perhaps, the Indian prime minister did not like the mangoes that Prime Minister Nawaz Sharif sent him", he added for full measure.
A former PTI leader Javed Hashmi, on Thursday, alleged that the border skirmishes took place at the behest of "certain powers" in Pakistan. Hashmi had resigned from Imran Khan's PTI, alleging that his campaign against Nawaz Sharif government was at the behest of Pakistani spy agency ISI.
"This is part of an elaborate scheme", Javed Hashmi told a press conference. "If India is not happy with our progress and peace, they should return our mangoes", he added.