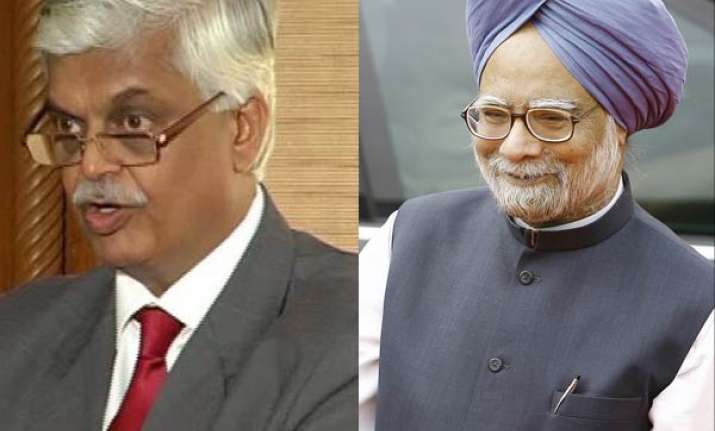 New Delhi, Jul 10: Sanjaya Baru, former media adviser to Prime Minister Manmohan Singh and presently editor, Business Standard, has said that troubles for the present government stemmed from the prime minister's "lack of political authority". 

Dr Singh, who is being targeted by the Opposition parties for allowing scamtainted ministers to continue in his Cabinet, thus comes under friendly fire.

Baru's remark drew a sharp reaction from the Congress , which saw it as an attempt to drive a wedge between the party and the government.

In an interview to a private television channel, Baru, who was media adviser to Singh for four years during UPA-I, said the prime minister is unable to exercise the required authority because of the nature of political arrangement.

"The prime minister is not able to exercise authority because of the nature of the political arrangement. Prime Minister is not just a political leader. He is not just a leader of his own party. He is the leader of the country. And thereby there is a certain authority that he has, which he then puts at the disposal of the government to take certain difficult decisions. I think that is the real challenge," Baru said in the interview.

This is the first time that anyone who has been closely associated with Singh has come out in the open to claim that the prime minister lacked political authority.