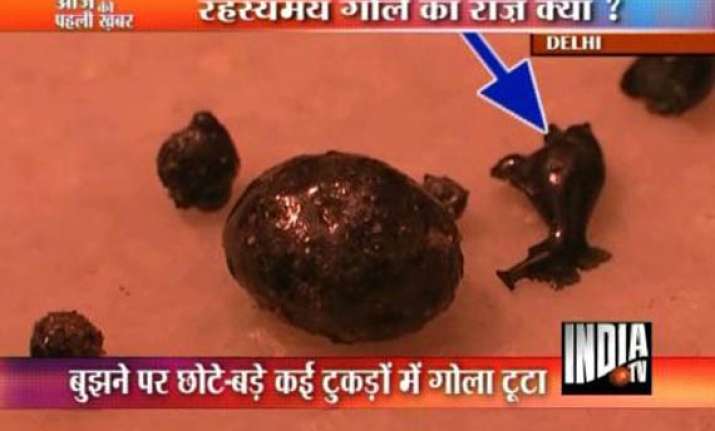 New Delhi, Nov 28: A burning piece of space debris, probably a meteorite, fell on the roof of a house in East Delhi's Gandhinagar area on Sunday evening.
 
The house owner immediately poured water on the burnt piece after which it broke up into small stones.
 
The burning meteorite piece first struck the roof and fell on the balcony setting some clothes, a water jar and a bike on fire.
 
Children playing on the roof at dusk noticed the burning object falling. Neighbours rushed with pails of water to douse the flame.
 
Says an eye witness Namanpreeet Kaur: "It took nearly 20 minutes to douse the flame". The object was so hot that it burnt even a portion of the wall.
 
The burning meteorite later converted into several black stones.The local police has sent the stones to a forensic lab for tests.