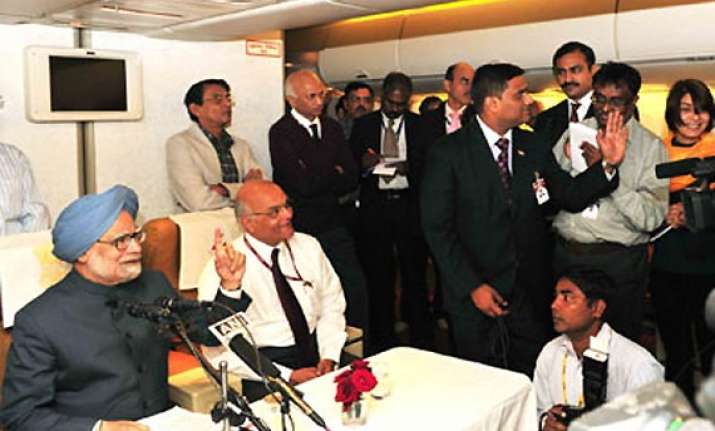 On Board PM's Special Aircraft: Declaring that peace and tranquillity on the LoC is the "first step" towards normalising ties with Pakistan, Prime Minister Manmohan Singh today said it will take time to determine whether this is being implemented on the ground.
"It (the relationship with Pakistan) is at a stage in a sense that we are moving forward towards normalisation of our relations and the first step has to be peace and tranquility on the Line of Control," Singh said while talking to reporters on board his special aircraft while returning from the US where he met his Pakistan counterpart Nawaz Sharif.
Singh noted that he and Sharif had agreed that the Directors General of Military Operations of the two sides will meet and work out arrangements for ensuring peace on the LoC in Jammu and Kashmir.
"It will take time to find out what can be done and what is agreed upon is implemented. But these are all steps towards normalisation of the relationship," he added.