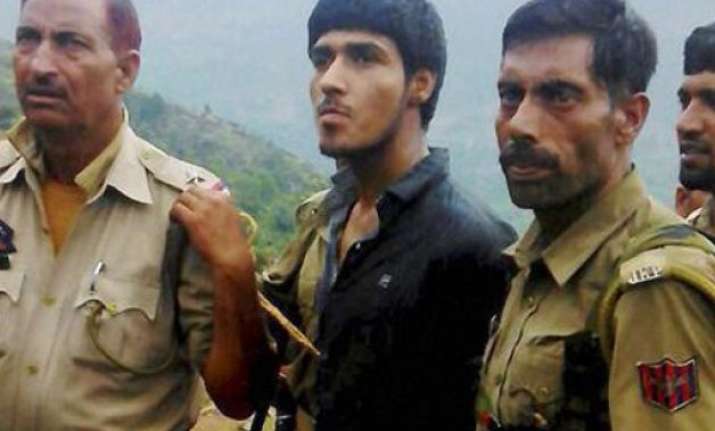 New Delhi: Udhampur terror attack accused Mohammad Naveed Yakub now wants to go back to Pakistan and kill all those who sent him to Valley on a fidayeen mission, HT reported today.
Yakub (22), who was captured alive after terror attack on a BSF convoy in Udhampur's Narsu Nallah area on August 5, said this during an interrogation by the National Investigation Agency (NIA).
"Please allow me to go back once to kill all those who sent me to Kashmir," Yakub told his interrogators.
The Lashkar-e-Taiba (LeT) operative also revealed that he was administered a psychotropic substance before the attack.
"He was asked to take a white tablet before the attack which we believe must be some kind of psychotropic substance that dulled his senses," said the investigator.
Yakub and another gunman named Noman had attacked a BSF bus on August 5 at Narsu Nallah in Udhampur district, killing two troopers and injuring 11 others.
Investigators said that Yakub now realises that his gambling with Lashkar has cost him heavily.  
He was given Rs 50,000 by the LeT when sent to the Valley. But all his money was kept by his handler in the Valley Abu Qasim and he was given only Rs 2,000 for daily expenses.
His interrogation has helped the authorities to identify more than three dozen Lashkar overt and underground supporters in the Valley who sheltered Yakub and his associates.
Earlier, Yakub had told his interrogators that he had come to Valley to kill Hindus as it is fun killing Hindus.
The attack on the BSF bus in Udhampur was Yakub's second attempt, investigators said, adding that he tried to attack security forces in the same area a month back.