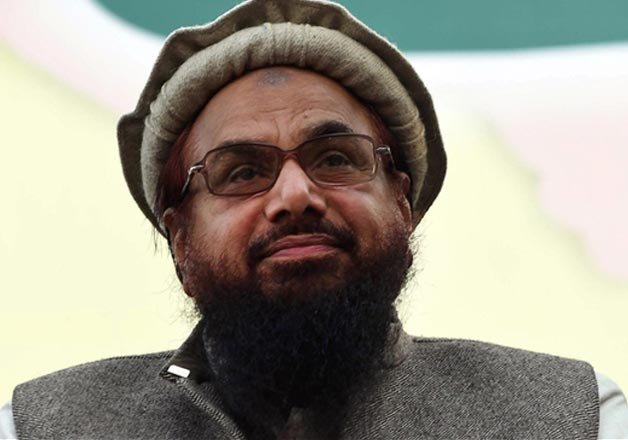 New Delhi: Intelligence agencies have credible inputs that Pakistani spy agency ISI is handling twitter account of Jamat-ud-Dawah (JuD) chief and Mumbai attack mastermind Hafiz Saeed.
According to intelligence sources, Saeed's twitter accounts handlers have recently started tweeting in Hindi on the ongoing JNU fiasco, the agencies said, adding they will request the micro-blogging site and YouTube to ban all accounts linked to him.
A Twitter account (@HafizSaeedLive) that has Saeed's picture claims to be a philanthropic organization. The handler of the account has started tweeting in Hindi on the uproar at the JNU.
There's another Twitter account @HSaeedOfficial with same picture and claims to be the same organization. It has, however, no tweets on JNU.
Intelligence officials said that taking advantage of the mayhem caused by the arrest of the JNUSU president Kanhaiya Kumar, Saeed started tweeting in Hindi to ensure that his critique of Indian government over the Kashmir issue reaches a wider base.
Also the response he is getting from the Indian media on Afzal Guru controversy, he believes, are 'very positive in nature'. The ISI also believes that that current situation in India is quite favourable for their 'cause'.
Saeed's outfit has also developed a cyber cell which basically is eyeing to lure journalists to propagate his Kashmir agenda in India. The cyber cell has been asked to prepare a database of journalists who can be 'useful' to it and also to and extract their email ids and contact numbers.
Recently, Home Minister Rajnath Singh had claimed that the JNU stir had backing of Hafiz Saeed. His remark had stirred a controversy with reports claiming that his remark was based on a tweet shared by Saeed's fake account. Saeed too had rubbished allegations from India about his role in the event organised at JNU. But the MHA later clarified that Rajnath's claim was based on inputs from 'different agencies'.