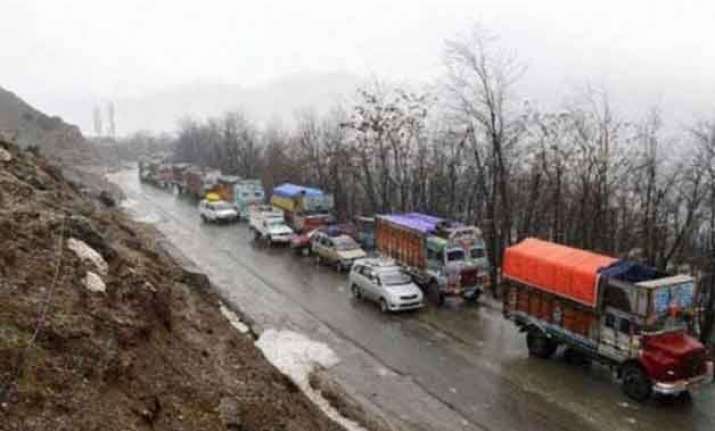 Jammu: With weather conditions improving, the Jammu-Kashmir national highway was today opened after two days even as only one way vehicular traffic was allowed to ply on the only surface link that connects Kashmir to the rest of the country.
"After the improvement in weather conditions, the Jammu-Srinagar national highway was opened for vehicular traffic today," an official at the traffic control room said.  
"The highway has been opened for one way traffic," he said adding, "tomorrow vehicular traffic would be allowed from Jammu towards Srinagar and no vehicle from opposite direction would be allowed."
The traffic official said only the stranded vehicles were allowed to ply on the highway today.
"The vehicles that were stranded on the highway for past two days were allowed to ply today," he said.  The 300-km long Jammu-Srinagar highway was closed on February 10 following heavy rain and snowfall in Jammu and Kashmir.
The highway was closed after shooting stones and landslides, triggered by heavy rain and snowfall, blocked the highway at certain places.