Follow us on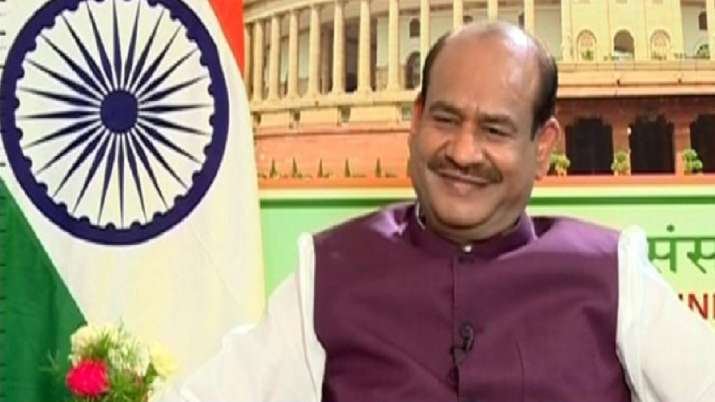 Our present Parliament is a sign of sacrifice and pride. But, still we need a change and that is why there is a need for a new Parliament, said Lok Sabha Speaker Om Birla in an exclusive conversation with India TV. The Lok Sabha Speaker also spoke on the Opposition's criticism towards the Central Vista project, on new guidelines to social media companies, among other issues.
Rs 971 crore being spend on new Parliament building
Speaking exclusively to India TV, Lok Sabha Speaker Om Birla said only Rs 971 crore is being spend on the new Parliament building adding that the nation will get it on the occasion of 75th Independence day.
On opposition's criticism over the Central Vista, Om Birla said that everyone has the right to have an opinion about the new project.
Pressing upon the need of the new Parliament, Om Birla said one of the reasons is that it will curtail many kinds of expenses
In the past 2 years, the government has saved around Rs 400 crore, Birla added.
ALSO READ | Exclusive: Delta Plus is a variant of interest, not concern at present, says AIIMS Director
On Twitter controversy 
Lok Sabha Speaker Om Birla said that the Parliamentary committee will take a decision on Twitter-Centre face off over the new social media guidelines. Since despite receiving several reminders from the government, Twitter has not adhere to the new guidelines.
Amid the face-off, Twitter lost its status of intermediary platform in India over non-compliance to the new intermediary guidelines. As a result of the development, the company has lost its legal shield in the country from prosecution over posts.
On LJP infighting
Referring to the internal feud in the Lok Janshakti Party (LJP), Lok Sabha Speaker Om Birla on Friday said that Parliament does not run by any political party's constitution. Lok Sabha Speaker said, "Choosing a parliamentary party leader is an internal matter of political parties. If a party follows the due procedure to chose the parliamentary party leader and the chief whip submits a letter informing the same, then the decision is to be recorded. The decision (of recording Pasupati Kumar Paras as the parliamentary party of LJP) was appropriate as there were signatures of five MPs and the letter of the chief whip."
Asked about reconsidering the decision on this matter, Birla said that, "He (Chirag Paswan) submitted a letter claiming he is the national president. he mentioned his points regarding his party's constitution. Let me make clear, the Parliament does not run on any party's constitution.".
On Lok Sabha digitisation
Speaking on digitisation, Om Birla said that all Lok Sabha and Central Assembly records will be digitised since digitisation has saved a lot of money in government functioning.
ALSO READ | Twitter officials appear before Parliamentary Panel headed by Shashi Tharoor