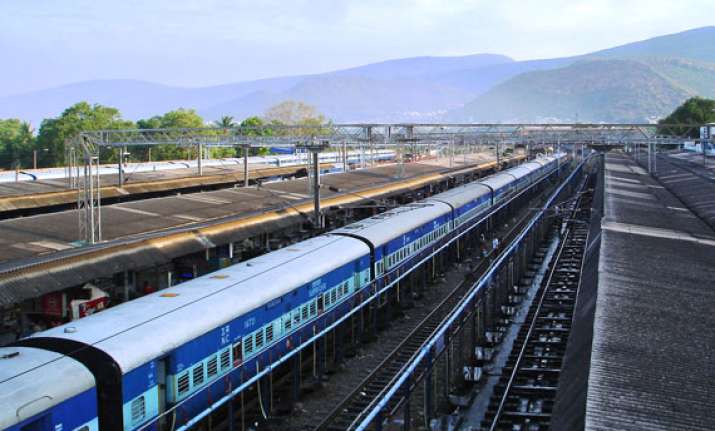 Bhubaneswar:  East Coast Railway has regulated or cancelled 24 passenger trains between Visakhapatnam and Bhadrak on the Howrah-Chennai Main Line route on Saturday in view of Cyclone Phailin which is expected to hit the eastern coast.
The trains are: Puri-Cuttack-Puri passenger, Paradeep-Cuttack passenger, Cuttack-Paradeep passenger, Puri-Gunupur-Puri passenger, Puri-Rourkela passenger, Puri-Cuttack passenger, Bhadrak-Cuttack-Bhadrak passenger and Cuttack-Palasa-Cuttack passenger trains.
Local trains on the branch line to Paradeep, Puri, Angul and Talcher have also been cancelled or regulated.