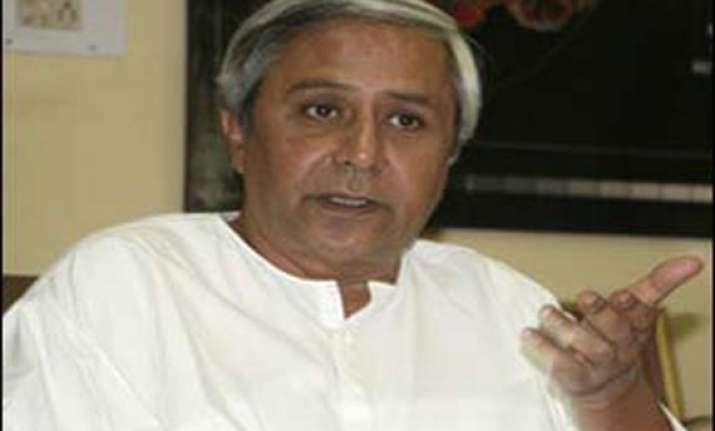 Bhubaneswar, May 23: Keeping in view the massive arrangement required for Lord Jagannath's 'Nabakalebara' festival in 2015, Odisha Chief Minister Naveen Patnaik today sought Special Central Assistance of Rs 1,397 crore from Planning Commission.
"I seek your personal intervention for the support of the Planning Commission for this important religious and cultural event of Eastern India," Patnaik wrote to Planning Commission deputy chairman Montek Singh Ahuliwalia.
The projected requirement of funds for developmental works to be taken up in view of Nabakalebara festival is around Rs 1,397 crore, Patnaik said.
"The state government was gearing up for this momentous occasion when around 50 lakh pilgrims, visitors and tourists are expected to congregate at Puri town," he said.
Patnaik told the Planning Commission that this religious and cultural event takes place every 12 to 19 years when deities leave their old form and assume new forms.
"It is a ritual followed for centuries and the grandest of all ceremonies associated with Jagannath Temple," he said.
Stating that the next Nabakalebara was scheduled in 2015 after a period of 19 years, Patnaik said the event would continue for three months during which a number of religious activities are organised simultaneously all over Puri.
The Chief Minister sought the funds as a large number of projects, including new infrastructure development and strengthening of existing services and amenities, are lined up for the big event.
As about 50 lakh people are expected to witness this occasion, the government would give much importance to provision of drinking water, sanitation, health, sewerage, drainage, expansion of grid stations, law and order, augmentation of road network and improvement of railway station, Patnaik apprised the Planning Commission.
"Health care and trauma care centres will be established.
A comprehensive mobility plan including routes and parking is under preparation. Temporary township and other accommodation and shelters shall be put up in substantial numbers," he added.