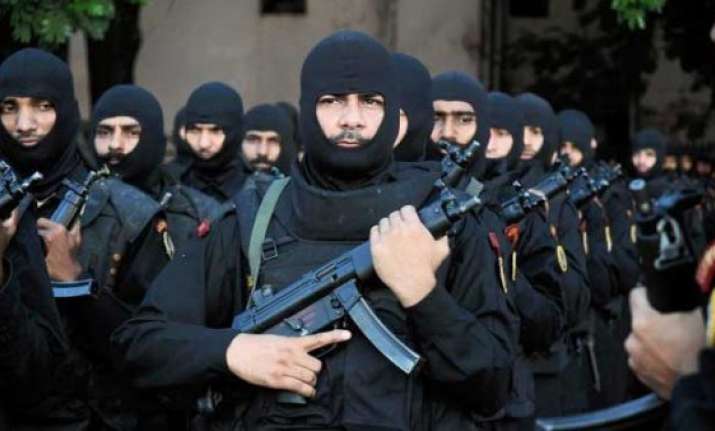 Manesar: The NSG, which protects some of the most 'vulnerable' VVIPs of the country, is set to shed its load in this theater and transfer some of these protectees to other paramilitary forces after an "in principle" nod by the Union Home Ministry.
"We are working towards a system where we will have only 10 or 11 VVIPs to secure. We have 15 at present which is an all-time low number for us. The Home Ministry has agreed in-principle about this but you have to understand that these are vulnerable people and other competent forces will have to take over these duties," National Security Guard chief J N Choudhury told reporters on the occasion of the forces'
Raising Day here. The elite 'black cat' commandos of the federal counter-terror force guard 15 VVIPs at present, who are accorded the top security categorisation of 'Z+', which generally entails over two dozen armed commandos with a host of gadgets and security paraphernalia to secure the individual.
"The plan (of reducing VVIPs) is a project in process and I can assure that this will be done," he said. Officials said there is a plan to hand over the maximum number of VVIP security duties to the paramilitary forces of CISF and CRPF in the future.
The NSG guards Home Minister Rajnath Singh, CM's like Raman Singh (Chhattisgarh), Tarun Gogoi (Assam), Akhilesh Yadav (Uttar Pradesh), Parkash Singh Badal (Punjab) and host of other political dignitaries like senior BJP leader L K Advani.
It is also securing former CM's like Prafulla Mahanta (Assam), K Karunanidhi and J Jayalalithaa (Tamil Nadu) and Mulayam Singh Yadav (Uttar Pradesh).
The concept and thought process to reduce VVIP security duties of the elite force was mooted about two years back when the force decided to pull out about 900 commandos from its serving VVIP security duties and train them for specialized operational tasks of counter-terror and counter-hijack operations for which it was raised in 1984.